You've got a friend in me!
Senior's highlight their bestie for life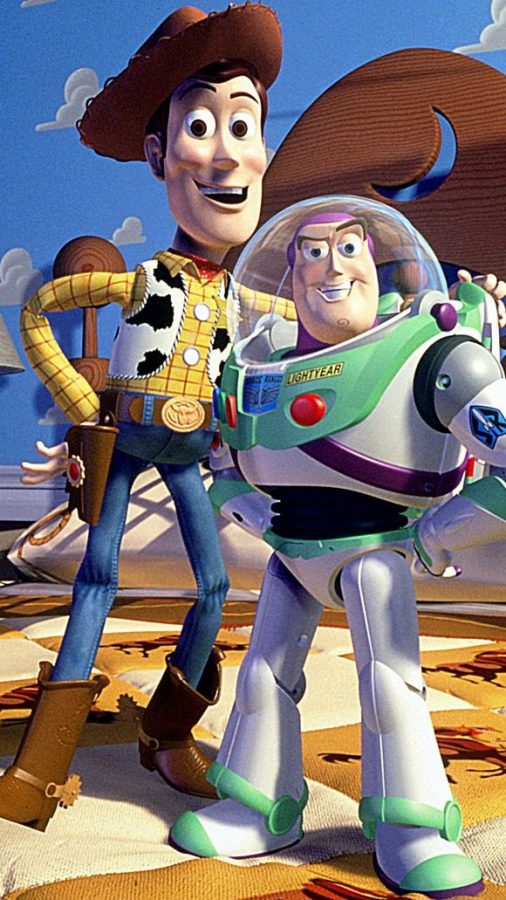 "I have been lifelong friends with Peyton Beger and Alex Ash. We started in kindergarten and have been friends ever since. We hung out during and after school for the longest time."~William Abel
"Austin Searcy: We officially met in Kindergarten at Lakewood Elementary and have been best friends ever since. Our friendship has lasted because even though we are both busy, we can still pick up right where we left off last in a game of 1-on-1."~Austin Barr
"Sophia Torres, I met her in AP Lit and we have been besties ever since."~Delanna Betlej
"Sydney Harmon and I met in 3rd grade when I was a new kid. We were put in a group together because her partner was absent. We've been friends ever since, even through all of our ups and downs."~Alissa Briscoe
"Marita Tingle. We met at Younger's Creek Baptist Church. I'm pretty sure we were both two or around that age and we still hang out now. "~Katelyn Carter
"Myla Collins. We met in our 8th grade Social Studies class.We were very different at first but we grew on each other and we've been friends since"~Natalie Coates Thompson
"I met Allie Simpson in second grade when we were put in the same class in second grade. I sat next to her in class and neither of us talked when we were little. Now, we are some of the loudest people I have ever met when we are together. We have been best friends ever since."~Carolee Coleman
"Katie Estes – Katie and I have been friends all throughout our school career. Our friendship has lasted because we know we can always trust each other and have a fun time together no matter what. Love you Estes!!"~Tatum Cox
"Claire and I have been friends since preschool. Our moms and aunts were friends in high school which destined us to grow up and be best friends. She will always be a friend I can count on."~Abby Cunigan
"Drew Millay – We met on our bus ride home in Kindergarten she has always been the type of friend to where if something happens, you just give it time and everything will work out."~Katie Estes
"Wyatt Miller. We met in Boy Scouts when we were seven years old."~Jackson Flanagan
"Destiny Tharpe has been a real one since we were four years old when we met in preschool and went through the rest of our lives together."~Jackson Kisselbaugh
"Raylen Facker and I met in AP Biology. She is the most down to earth and kind hearted person I know. She is my best friend and she has the purest heart in Central Hardin. Although I only met Ariel Wang this year, she has left an impact on my heart. She is a beautiful soul. "~Acacia Leisam
"Throughout my 13 years of school, I have kept a strong friendship with my bestie Caroline Pruitt. We began our friendship in the 3rd grade when I saved her a seat in P.E. and I've been saving her seats ever since. Carol and I have stayed friends for this long because we are the same person. When we are together we are constantly laughing and doing the most stupid stuff. I wouldn't want to have anyone else by my side through these past school years. I love you Carol!!!!"~Ella Lewis
"Westin King- We understood space and changing friend groups throughout school, while also being there for each other the whole way through."~Jakob Sherrard
"It hasn't been 13 years, but it's been long enough to where we're sisters. Stephanie Smith and I have been best friends since sixth grade, and our friendship has lasted because we understand and love each other as sisters should."~Victoria Steele
"Caroline Zaring, Tatum Cox, Madison Fogle, Kayla Perdue, Alloria Frayser, Gracie Yates (I've known a lot of these girls either from preschool or I met them in middle school)"~Hannah Wilson
About the Writer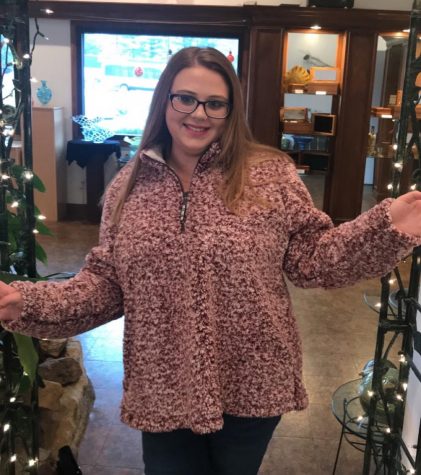 Dailey Harris, Staff Member
Hi, I am Dailey Harris and I am a Central Times Staff Member. I have been a part of the Central Times Newspaper for two years. This year, my focus is to...