Remembering the Past to Prepare for the Future
Drama Club Produces The Laramie Project
Hang on for a minute...we're trying to find some more stories you might like.
"No one is born hating another person because of the color of his skin, or his background, or his religion. People must learn to hate, and if they can learn to hate, they can be taught love, for love comes more naturally to the human heart than its opposite."
-Nelson Mandela 
Hate exists and it hurts. 
Sometimes there is nothing anyone can do to stop hate except try to understand it. Then maybe just maybe, hate will diminish and love and compassion will bloom.
The Drama Club at Central will be producing The Laramie Project to commemorate the murder of openly gay college student, Matthew Shepard, inform the community of the power of words, and get students critically thinking about issues.
"We're all the same," senior participant Ashlyn Whiston said.  "It doesn't matter our different interests or sexualities, we're all the same. You can't be brutal to somebody just because they see things different than you."
Two men in Laramie, Wyoming thought otherwise.
On Oct. 6, 1998, Matthew Shepard walked into a bar where he met two men who pretended to be gay in order to abduct, rob, and torture him. The two men drove Shepard out on a dirt road, beating him over and over the whole way, tied him to a fence, and left him to die. Two days later, Matthew Shepard he would be discovered by a passing biker who originally thought he was looking at a scarecrow. Shepard's face was swollen, beaten, bloody, and nearly unrecognizable. On Oct. 12, he died.
The Laramie Project, written by a New York theater group, recounts the aftermath of the murder through reciting the accounts of those present at the time. Hours of interviews were recorded and are now performed across the country to remember the young man and the treacherous things that should not have happened to him. The play gives awareness to more than just the LGBTQ+ community, but also teaches that words and actions, no matter the target, cause more harm than people know. 
Drama Club sponsor Sarah Dakin is known for doing shows less popular for high schools; this show is no exception. Though still being cautious, she was not deterred from  the content of the show. She feels the show will expose and challenge students while also teaching them an important lesson about the power of language.
The words used are harsh for the typical high school show, but Dakin is determined that keeping the language is needed. She explained that certain cuss words will be cut, but more derogatory terms such as 'f*g' will remain.
"If you eliminate language like [f*g], that could be offensive to somebody, then you're sanitizing the point of the whole play: that language does have power and people do use it as a weapon," Dakin said.
Even some of the students feel certain language is necessary for the show.
 Whiston is portraying one of the perpetrators, Aaron McKinney. Tied to the character are lines describing the actual murder, what happened, and why her character and the other murderer went through with the crime.
Despite the essence of her character and the views he has on the gay community, which oppose her own views, Whiston is aware of the importance of her lines in the play.
"We don't realize how affected the LQBTQ+ community is by like us saying  the F-A-G word or even just saying 'oh that's so gay'," Whiston said.
In addition to acknowledging the power of words, the show is intended to get students thinking about the division in the country and try to find ways to break the tension.
"There's so much division in communities and in the country right now that sometimes people get up in arms without even knowing the whole story of what they're in arms about," Dakin commented. "This play does such a good job of telling us all of the sides."
All sides, including the protests of the LGBTQ+ community and the thoughtful vigils held in respect of Matthew Shepard, are presented. These two points of view and the extreme differences in them is meant to get students critically thinking about our country and its various issues, as well as encourage people to know about something before they run to a side.
Principal Tim Isaacs is portraying a Catholic priest who began some of the vigils for Shepard. He feels the same as Dakin: there is too much dividing our country and not enough problem solving occurring to fix it.
"The biggest thing our country is missing right now is an open dialogue. We are letting our extremes control us right now," Issacs said. 
His hope is that the show will encourage an open dialogue in the community and bring people together despite their differences.
The Laramie Project will be performed on October 18 and 19 at the Hardin County Schools Performing Arts Center.  Tickets will be available in room 304 during school and at the door of the PAC before each show.
See Mrs. Dakin in room 304 for further questions about the show.
About the Photographer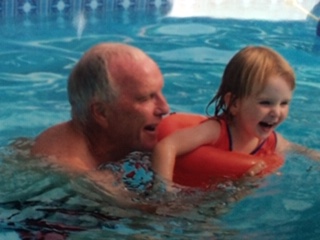 Lindy Dale, Writer
HELLO!!!!!!! My name's Lindy Dale, I'm a junior here at Central. I feel like at lot of people know me but don't KNOW me... you know. Most people know I...