Is the Academy Experience Right For You?
Students and Administrators Share Their Views On the Early College Program
There are 47 juniors and 67 seniors from Central who choose to go to the Academy at EC3, or early college program, rather than stay at Central for their schooling. Only about one-fourth of them decide to come back to Central during fourth and fifth blocks. But do some of them feel like they're missing out on something?
"For sports and stuff, that's all after school, so people can still get student tickets and go to games. You can still join clubs and come back for them," junior Hannah Turner said.
The opportunities to go to games are still there and if you are a part of a club, you can come back during PowerHour to attend a club meeting. Students are allowed to come back to Central during PowerHour if they have good reason, and this makes being a part of a club and getting information about happenings at school easier.
"Our (Central Hardin's) students, in fact, feel that they are able to do more than maybe some students at JH or NH because of the PowerHour schedule allows them to still meet for clubs," EC3 principal Dan Robbins explained.
The Academy allows students to save a lot of money on their college classes, making their college experience shorter and cheaper.
"Students are saving on average about $4,000 a year, multiply that by the total amount of students taking this program to see the savings," Robbins said.
On the enjoyment factor, the students seem to be pleased with their experiences at EC3. Turner said that the Academy is "100%" better than being at Central.
"The EC3 Academy has been the best decision that I have made for my academic career and I have never regretted my decision," senior Chloe Sloan said. "It has allowed me to grow so much as a person, and it has opened so many opportunities for me. I feel that it will make the transition to a university much easier for me when I leave for college next year."
There are many students who feel the same way as Sloan. They want to be prepared for college, and they feel that it's the best option for them.
"Every decision in life has a consequence, some are positive and some are negative. There's a give and take to most anything you have in your life," principal Tim Isaacs said.
There are many advantages and disadvantages to the Academy, it all just depends on the person. There are options here at Central for students if they want college credit for classes, but it's in a high school setting. If a student chooses to attend the Academy, they will be taking college-level classes in a college-type setting. Their junior year, students will be in there with other high schoolers; however, their senior year, students can choose to attend classes at ECTC with other college students.
"The only thing I think I'm going to miss is dressing up for spirit week," junior Rylie Martin said.
The *FOMO of the students attending the Academy isn't as high as it was for them when they were applying. Most of them have noticed that they have more free time than they thought they would. They have discovered other advantages to attending the Academy.
"There's a lot of resources at ECTC that we can use," Turner said, "like the library, open lab for anatomy, and there's a coffee lounge thing where you can hang out."
"The Academy is a great program but it's not for everybody," Isaacs said. "I'll give you an example: my oldest daughter academically could've gotten into *Gatton with no problem, but she had no desire to move away from home as a junior in high school. So, while it's a great program academically, it's not for everyone. I think sometimes, especially with new, shiny things, that people don't realize that just because something's available, doesn't make it the best choice for everybody."
The Academy and early college program is a great program for those who decide to attend; however, if you're not in a hurry to get away from high school, it may not be the place for you. If you prefer to stay at Central, there is an opportunity for you to receive 27 hours of college credit your junior year, according to sophomore counselor Myra Tabb. The cost to take dual credit classes at Central is similar to the cost at EC3, and dual credit scholarships can be applied as well.
*Gatton: The Gatton Academy of Mathematics and Science in Kentucky, a two-year residential STEM school for high school juniors and seniors in Kentucky on the campus of WKU.
*FOMO: Fear Of Missing Out
About the Writer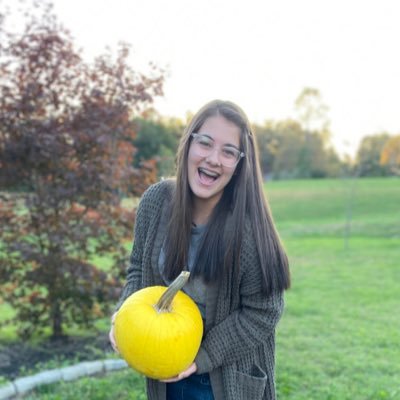 Kaili Best, Writer
Hey, I'm Kaili Best and I'm a  junior. I kinda play tennis, but people don't really know about that. I got bangs and a nose piercing all in the same day,...