Heading Into the Biggest Game of the Year, Players and Coach Give Insight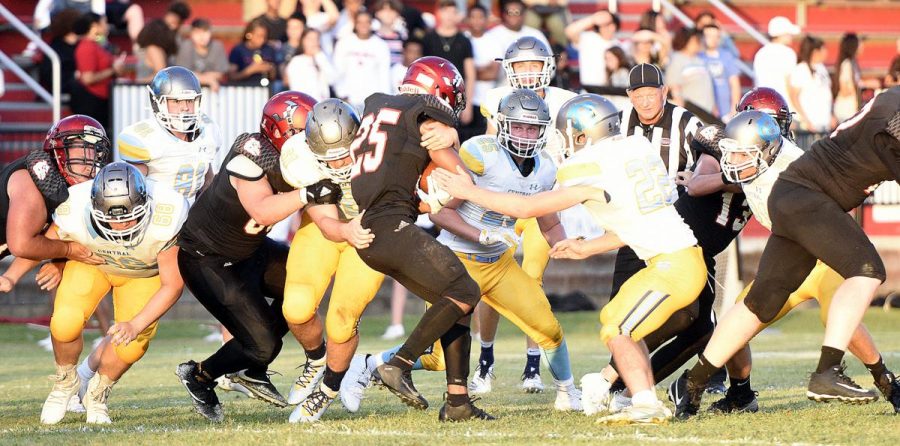 Central Football is going into their most important game of the year, after starting 8-0. This week's opponent is number 3 ranked North Hardin. 
Senior Quarterback Chase Elmore is coming off a season-ending shoulder injury a year ago, but that never deterred him from returning.
 "I knew I was coming back. I love this group of guys and there was no way I was quitting," Elmore said.
When asked who encouraged him to come back the most, Elmore credited his teammates and a former coach.
"Logan Green, Gavin George, and Coach Tyler Mattingly. Coach is not here anymore, but he was the QB coach last year and a big encourager to me," Elmore said. "Yeah, my teammates for sure. Definitely the senior class this year. We've been together forever."
Many expected Central to get off to a slow start with Elmore coming off a devastating injury, but it's been anything but. Elmore gave his thoughts about his comeback.
"It's been very encouraging because last year it was really tough to sit back and watch for the seniors, and the season just kinda crumbled. So coming back has been everything I've hoped for, and encouraging that I'm making a big impact. Because my part is being the leader, and everybody else is doing their job too."
Elmore was asked if he feels confident, and there was no hesitation in the response.
"For sure, we've got a good gameplan and we're going to execute and give it our best shot and see what happens. The key is being confident," Elmore said. "They're a great team, and a lot of teams lose to north before they even play because they get psyched out. We just gotta go in and not be intimidated. Offensively, we're gonna put up points. Defensively, we're gonna try to get stops. They've got a good offense, and we've got a great defense."
Elmore is not the only player that has enjoyed this season.
Sophomore Easton Link is grateful for the opportunity to learn from this team.
Link knows his time begins next year, but he has not taken the present for granted.
"I get to watch as all these seniors are having a blast at all these games and [I] get to learn how to get better for when I start actually getting playing time."
When asked who are some particular upperclassmen that have stepped up as leaders, Link mentioned a familiar name.
"Chase Elmore and Logan Green. Chase leads that offense and really makes everyone feel like they are there, and Logan is always the one hyping us up."
Link knows that last year happened, but he also recognizes the difference in this year's team.
"The seriousness. Last year it was a feeling of 'we have to do this' or a boot camp feeling, but now people are concentrating on getting better [and improving]."
Defensive Coordinator Tyler Jackson has been at Central for several years. He knew this team was going to be special and knew they were fully equipped this year.
"They were more than capable of doing this, "Jackson said. "This  year the guys were more motivated and ready to go."
When asked what particular players have been good leaders so far, Jackson gave similar answers to Link and Elmore.
"Guys like [Chase] Elmore, Gavin [George], Deonco [Wilkerson], the big playmakers, a couple of offensive linemen- Mason Trout, Logan Green, those guys have stepped up and really started to lead."
Jackson also commented on what changes have been made this year, to help get the memories of last year to disappear.
"We put a sign up on the weight room door, what happened last year with our record, how we lost to North, didn't win District, didn't win a playoff game," Jackson said, "and that was a lot of guys motivation going into the year. After we got our fourth win this year, we gave that sign to the kids."
Jackson knew North was coming up on the schedule but focused on concentrating on the task ahead.
"We've taken it one game at a time, and haven't focused on North [except for this week]," he said. 
"North is a good team, and every bit as good as we are, and it should be a competitive game, hopefully."
Coach Jackson is accustomed to football, so his comments on the team's ceiling make perfect sense.
"That's going to be determined out on the field," Jackson said. "The new RPI [system] is going to play into it, but I'm gonna go out on a limb and say we have a rematch again with North, so if we get to there, everything after that is golden."
About the Writer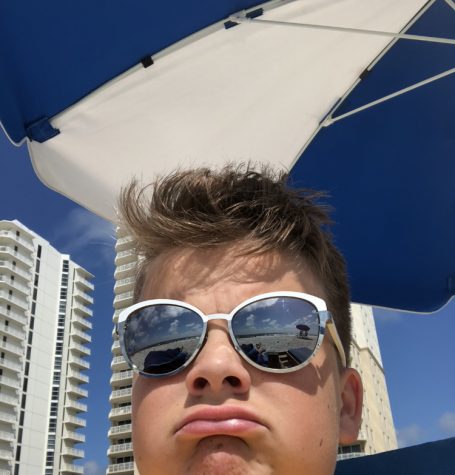 Carter Cox, Staff Writer
Hey, I'm Carter Cox, a sophomore here at Central. This is my second year on the staff, and I am looking forward to this. I am involved with the Y-club,...