Both Players and Coaches See a Promising Season Ahead for Girls' Basketball
This year's Girls' Basketball team is hoping to have one of the best seasons in recent years. Last season, the team was the first in 11 years to have a winning record, and they expect nothing but to improve. Coach Kristina Covington-Jones, also known as CoJo, said that this was very important to her and the team. 
"We have kind of been on the struggle the last few years," CoJo said. "It's very motivating to see the hard work you've been putting in go to effect." 
CoJo said that some of the team's main goals are to not only make it to regions, but to win regions, at which would mean an appearance state. She thinks this year's team will be better than last year's, mainly because of the chemistry that the team has. 
"Our chemistry is our main strength," Bryant said. "The first five this year have a changed mentality and compared to last year, our knowledge of the game is a lot higher." 
Another strength CoJo said the team had was their fast-paced style of play. 
"We're going to be a more aggressive, up in your face (defensively) kind of team, and we thrive in transition, on the fast break," CoJo said. 
This aggression is one way the team hopes to overwhelm teams and improve to have a winning record for the second year in a row. Many teams play more of a relaxed style of play on defense. This can be a great change, and catch many teams off guard who aren't ready for it.
One weakness of last years team was how inexperienced and young they were. With four seniors and two juniors, that isn't a very big problem this year. 
"I think one of our weaknesses may still be our youth, but ultimately we should have a good year," CoJo said. 
Emily Bryant, one of the team's biggest leaders for this coming season says she has one personal goal, as well as a team goal. Having joined the 1,000 point club last year, she also wants to achieve the most rebounds in school history. And as of last season, she is very close to this. 
The Girls' Basketball season kicks off Dec. 3 at Nelson County. The first home game is Dec. 16 against North Hardin. Go Bruins!
About the Writer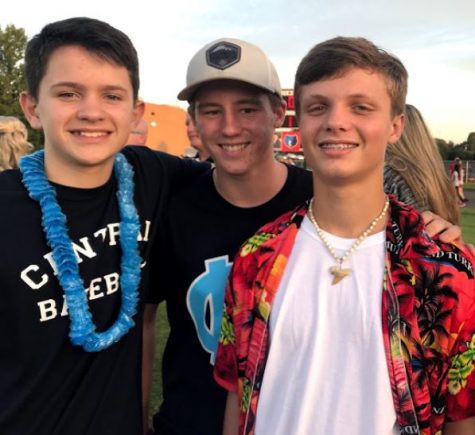 Reece Sherrard, Staff Member
My name is Reece Sherrard and I'm a Freshman at Central Hardin High School. I play basketball and baseball for CHHS. I also enjoy to travel, play video...