The Online Experience: School From Home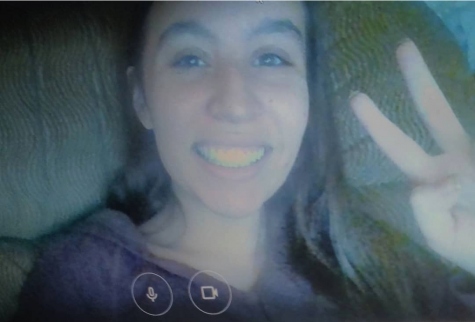 At the tail end of my Junior year, school was closed due to the coronavirus. My normal high school experience would begin to change drastically thereafter.
Our school adopted the NTI (Non-Traditional Instruction) learning plan. What this meant for students was that work would be done online or through packets to be completed at home. What this meant for me was trying to get my work done as soon as I got it and having more free time than 'regular school' ever gave me.
As my Junior year ended and I approached the end of the most dystopian extended summer of my life, our district announced that students would have a choice between returning to in-person classes or something new entirely, the Online Learning Academy.
In order to create a sense of routine and normalcy, the Online Learning Academy required that students have virtual meetings with teachers and continue to complete coursework online.
I decided that it made the most sense for me to stay home. I saw that some places that were reopening were having surges in cases and did not want to risk getting my grandmother, who has underlying health issues, sick.
Now, about a month into my OLA experience, I've had some time to figure things out.
Being placed in a comfortable environment has really helped me to enjoy school a little more. I personally love multitasking, so being able to listen to music while I do my work is very enjoyable.
Another thing that I love is being able to finish most of my work before the end of the school day. Where I would be tempted to talk to my peers after I finished coursework at school, at home, I use free time as an opportunity to get ahead in my other classes. Whether it's completing the reading for my AP Lit. class or finishing up homework for another, I have been capable of making the most of my time. 
There are drawbacks, however. Being at home has made it difficult (and in some cases impossible) to get the classes I want. For example, my participation in newspaper has dwindled to occasional features, where I would love to be more present.
Another disadvantage is that the beginning of senior year is difficult for everyone. Students are tasked with figuring out where they'll go and what they'll do when they're thrown into the real world. Applying to colleges, trying to get grants, and simply navigate uncharted territory without guidance is interesting to say the least.
In a year that was said to be the best of my school experience, I have had to learn how to adapt. And while it may not be the 'best,' it will have taught me a lot.