Tia's Top Ten – Thanksgiving Edition
Hang on for a minute...we're trying to find some more stories you might like.
It's the Holly Jolly season!! If you ask anyone, they would say that Christmas should not be celebrated until after Thanksgiving. However, I think that Thanksgiving is just as much a part of the Christmas season as Christmas is, therefore making it the ~H0lly Jolly ~ season. Or at least, that's what I like to call it.
As much as I'd like to do a Christmas themed list, I know that many of you would be a little (or, a lot) upset if I ignored Thanksgiving. So, here is my top 10 list of Macy's Thanksgiving Day Parade performances that you definitely didn't ask for!
Number 10: Zendaya (2011)
Number 9: The Jonas Brothers (2007)
Number 8: Rick Astley
Number 7: Big Time Rush (2010)
Number 6: Spirit of America (2011)
Number 5: Newsies (2011)
Number 4: Something Rotten (2015)
Number 3: CATS (2016)
Number 2: Anastasia (2017)
Number 1: Once On This Island (2017)
I hope you enjoyed my Top Ten list for November! Let me know what you'd like to see me list in December and if you agreed or disagreed with anything in this month's list in the comments! xoxo
About the Writer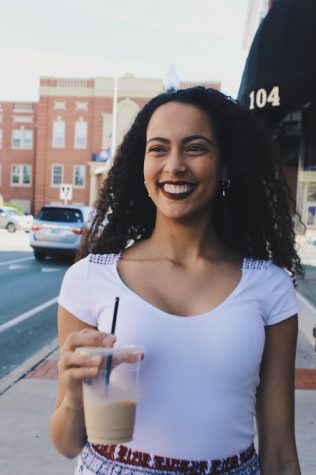 Alloria Frayser, Staff Member
Hi friends! I'm Alloria Frayser and I'm a senior here at CHHS. This is my first year with The Central Times, and I'm so excited to be a part of this wonderful...