Get to Know New Teachers at Central: Mr. Ervin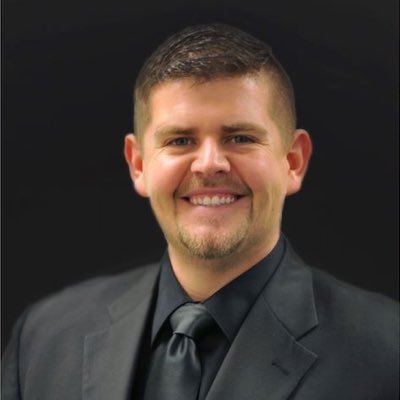 Seeing as it is Trevor Ervin's first year teaching band at Central Hardin, we wanted to give students a chance to know a little more about him.
CENTRAL TIMES: Where did you attend high school? College?
ERVIN: Barren County High School, Campbellsville University (Bachelors) and Western Kentucky University (Masters).
CENTRAL TIMES: What gave you the idea to become a teacher?
ERVIN: My band experience in school was second to none other in my life thanks to my middle school and high school band directors. They taught me many things both in music and in life, and I wanted the opportunity to provide that experience to others.
CENTRAL TIMES: How long have you been teaching?
ERVIN: This is my 7th year.
CENTRAL TIMES: Did you teach at any other school(s)? If so, where?
ERVIN: I taught at East Hardin in the Spring of 2013, then I taught at Bullitt East High School from 2013-2019.
CENTRAL TIMES: What brought you to Central Hardin?
ERVIN: I taught the percussion section here at Central from 2011-2013, and I loved it here. This is where I learned I wanted to be a band director. I love the Elizabethtown community and the overall supportive nature of the school/district for arts education. 
CENTRAL HARDIN: How has your experience at Central been so far?
ERVIN: AMAZING. The students are incredible, the parent support is off the charts, and I feel a strong sense of support from the faculty, staff, and administration here
CENTRAL TIMES: What class/classes do you teach? Have you always taught that subject?
ERVIN: Percussion Ensemble, Concert Band, Symphonic Band, and Wind Ensemble. I've always taught band!
CENTRAL TIMES: Is there a reason that you chose to teach that subject?
ERVIN: Music changed my life in the most profound way – I want to do everything I can to provide that positively life-changing experience to students
CENTRAL TIMES: What is your favorite part about being a teacher?
ERVIN: Seeing growth in students, both musically and in life
CENTRAL TIMES: Have you ever had any other career than teaching, if so, what were they?
ERVIN: Nope!
CENTRAL TIMES: How do you spend your free time outside of school?
ERVIN: Traveling/spending time with my wife, eating sushi, and PC gaming.