New Faces and New Positions
For this school year, we have tons of new teachers. As a student myself, learning the names and faces of new teachers can be a difficulty, especially if you may be a freshman. Here is an article to get you familiar with some of the new staff this year!
Anissa Beeler
Anissa Beeler is a first-year teacher this year but was previously an assistant for seven years and a substitute teacher for eight years. Beeler never stays in just one room, she is in room 126 during 1st block and PowerHour but relocates when she collaborates with junior English teachers Jeff Crady and Betsy Hobbs. She loves animals and actually has a small number of farm animals, which includes animals like a pet pig, a pony, some chickens, and others. She wants to let students know that she cares about them, gives them a safe space here, and is always open to talk. 
Noah Centers – Room 306 and 247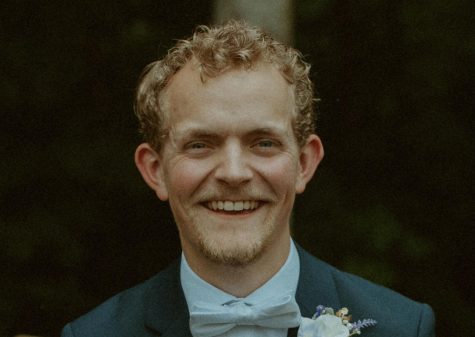 Noah Centers is a first-year teacher and the new assistant band director this year. Centers teaches Arts and Humanities, as well as the band. Centers actually got married three months ago and he is a Central Hardin Alumnus! He really wants students to enjoy learning in his classroom and has high expectations for students because he cares about them all. 
Chase Cruse – Room 206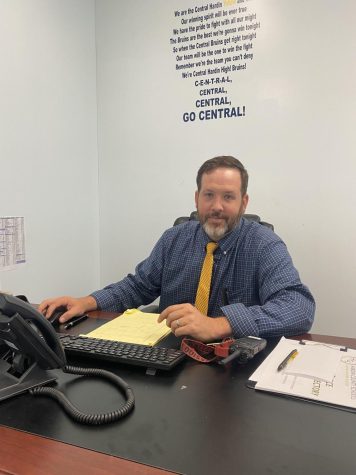 Former business teacher Chase Cruse is a new assistant principal here at Central Hardin. Cruse decided to make the change to becoming an assistant principal because he wanted to be helpful in other places than just the classroom. He says he was "blissfully ignorant" of administration duties, so that is a challenge for him but quickly learning the job. He is looking forward to building relationships with all students, even outside of the classroom too. He has a Rank 1 in Instructional Leadership on top of his Master's Degree. As for something that he wants students to know about him, he shared that he is an "outstanding ping pong player." Cruse is also looking forward to helping students' high school experience great and to make an impact that way. His door is always open to anyone and his office is located in the old attendance office. 
Samantha Dale – Room 415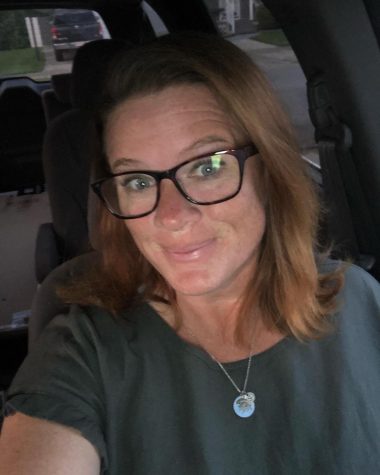 Samantha Dale is a new math teacher this year, but last year she was a substitute all year. Dale has subbed for 5 ½ years. She teaches geometry and Algebra I to freshmen. She also coaches cross-country and track and enjoys road biking.  Dale wants to make an impact on students by letting them know that someone cares about them. Something to know about her is that she is always willing to help, but you just have to ask. 
Jaycee Diehl – Room 131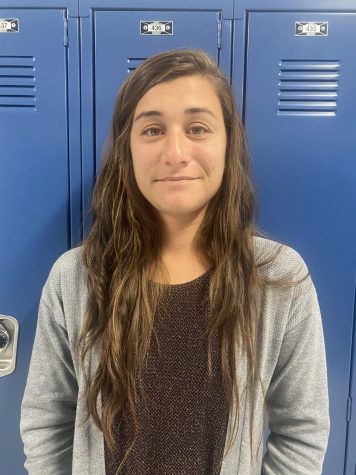 Jaycee Diehl is a first-year instructional assistant in the special education classes at Central Hardin. Diehl is also an alumna and graduated from here 12 years ago! As an instructional assistant, who assists the teacher in teaching the students with educational work and vocational work, she wants to help students with their personal growth. She wants all students to know that she is laid back and she is here for anyone who needs to talk. If you need any help with anything, you are welcome to talk to her. 
Wes Garner – Room 408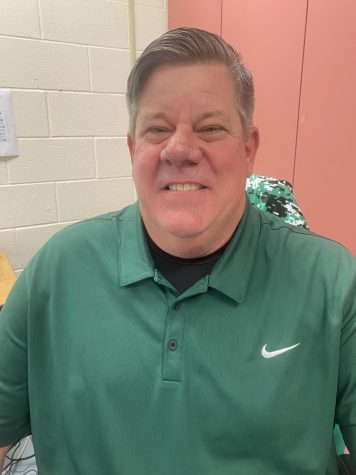 Wes Garner is a new teacher at Central Hardin but has been teaching for a total of 15 years. Garner teaches integrated science but has previously taught marine science, social studies, and special education. He actually just moved up here from Florida and is a self-proclaimed Kentucky geek, which means he enjoys learning and exploring the state. He also mentioned that he will be seeing a moonbow soon. He wants to make an impact by helping freshman students make this transition from middle school to high school this year. As a teacher, he is here for anyone. 
Chris Greene – Room 205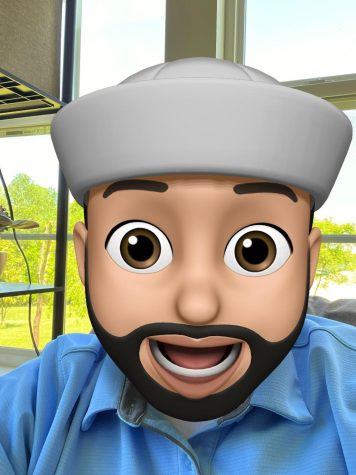 Chris Greene,  a second-year teacher, is a business teacher who teaches Business and Marketing and Marketing Principles. He sponsors FBLA, which is Future Business Leaders of America. He actually owns his own business, WKG Properties. He hopes to guide students through businesses and help them open their own businesses or work at a business in the future. Greene always looks out for the best interest of the students and will always put the student first.  
Kayla Honaker – Room 207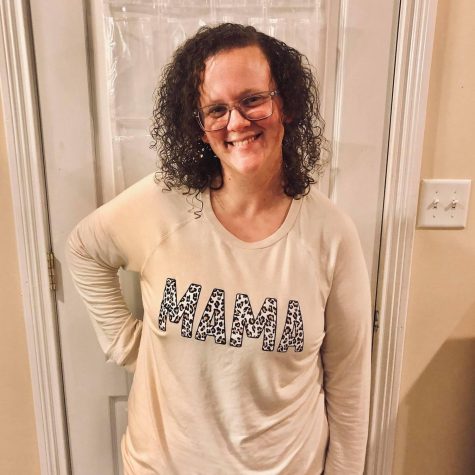 Kayla Honaker is a new teacher at Central this year, but this is her 5th full year teaching, and she has subbed previously. Honaker teaches sophomore, junior, and senior English. She has previously sponsored Harry Potter clubs at other schools. A fun fact about her is that she actually cannot whistle. She hopes students can leave her classroom and say that they enjoyed learning in her class. Honaker also puts relationships first, and if you need help with assignments, she will help you. 
Sherry Johnson – Room 310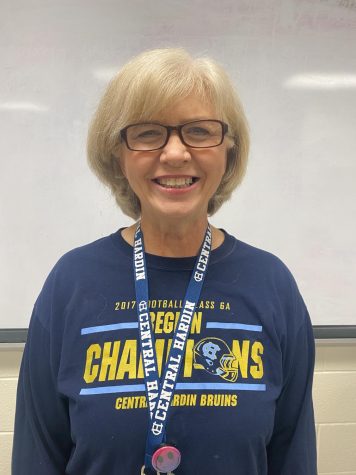 Sherry Johnson is a new teacher this year but she taught from 1987-2004,  retired, and then came back to teaching in 2021. Johnson teaches Algebra I to freshmen. She likes to research old insane asylums and the women's suffrage movement and write short stories. She has had her book Asylum published as well. An impact she would like to make on her students is that she wants to make school not a burden to them, but rather inspire them to succeed. She wants school and learning to be enjoyable. She wants students to know that whether or not they are in her class, she will help them if they need it. 
Cassandra Loskot – Room 208
Cassandra Loskot has been teaching for 12 years, but this is her first year teaching at Central Hardin. Loskot teaches Algebra I to freshmen this year. She is currently working on organizing a sewing club for this year for students who enjoy that. She is a true patriot and a bicentennial baby, which means she was born on the 200th anniversary of an important historical event! She wants all of her students to be successful in learning Algebra since it is the foundation of high school math and it's helpful for your future. She treats everyone equally and values all students. 
Megan Meredith – Room 128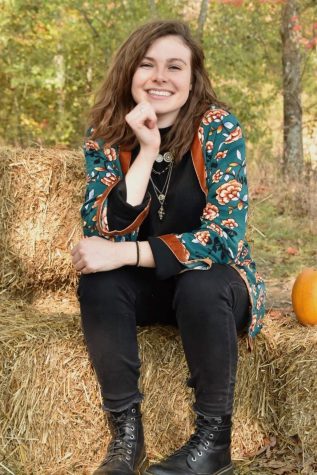 Megan Meredith is a first-year teacher here at Central Hardin. She teaches Art I and Arts and Humanities this school year. Previously, Meredith has taught at summer camps and some after-school programs, as well as for some junior achievement programs. She also co-sponsors Art Club. She loves watching TV and is currently watching Sandman on Netflix, and another fun fact about her is that she is vegan. She really wants students to enjoy art and change their perspectives on art and help them improve their skills, for art and in the real world. She cares about her students a lot and everything she does is for them. 
Mason Milliner
Mason Milliner, who is certified to teach social studies, is a new permanent substitute this year, but this is his second year being a permanent sub. Permanent subs go wherever the office manager needs them to go, but typically they fill in for teachers when they need to leave on short notice or have an emergency. Permanent subs help keep the coverage throughout the building and allow us to have a normal schedule. Something Milliner wants students to know about him is that he has synesthesia, which is a mental condition that allows him to see colors when people talk. An impact he would like to make is to show students how to be well-rounded in different ways. As a permanent substitute, he would just like the students to be respectful in any of the classrooms he may be in, and he will also be respectful as well. 
Bill Newsome – Room 215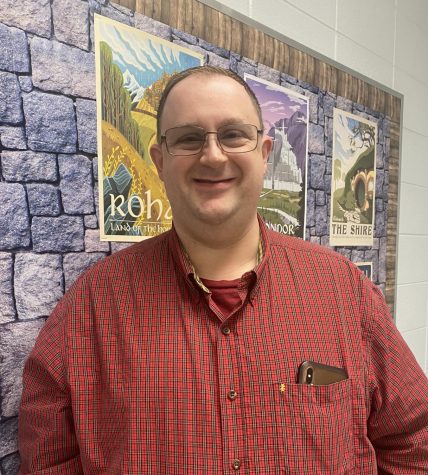 Bill Newsome was previously at Grayson County High School for eight years but has been teaching since 2005. Newsome teaches sophomore English and dual credit English to juniors and seniors. He is a big sci-fi and fantasy fan as well and would enjoy starting a DND club. He is also a Slytherin. Newsome hopes to prepare students for college classes and inspire them to love literature. He will do whatever it takes to help students and he is always open to students. 
Molly Pool – Room 121
Molly Pool has been teaching for 12 years in total. Pool teaches in the low-incidence classroom and works with students with moderate to severe disabilities. She previously worked as an instructional assistant at Bluegrass Center for Autism and a teacher at Mainspring Academy in Jacksonville, Florida. She was on the swim team and also played lacrosse in high school as well. The impact she hopes to make is that students will reach their full potential and be as independent as possible. She also wants students to know that she is their biggest cheerleader. 
Elizabeth Ray – Room 404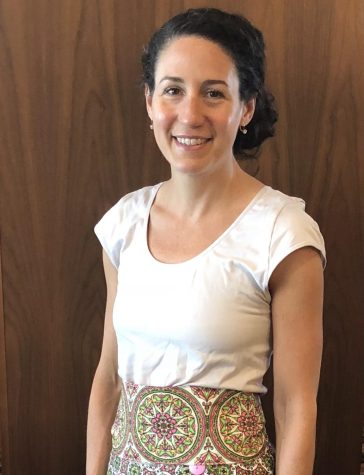 Elizabeth Ray has previously subbed for classes back in 2009. Ray teaches integrated science and biology. She has also been a registered dietician and nutritionist for over 20 years as well and decided to make the career change this year. She wants students to know that they have value and that they are worth something too and that they have the ability to grow. Ray wants all students to know that she cares about them and their growth.  
Melissa Troutt – Room 203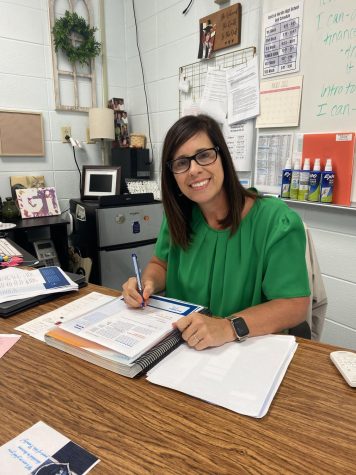 Melissa Troutt teaches business classes such as personal finance, intro to management, and digital literacy. She has worked for Hardin County Schools for 17 years, first at Bluegrass Middle School in the office for 10 years, and then she was at EC3 for 7 years in the office. She also co-sponsorsFBLA (Future Business Leaders of America). She was actually able to earn her degree three years ago on a tuition waiver since she worked at a CTE school. She hopes that students will learn about their own money and their finances and learn to be a professional for business. Since Troutt is new this year, she is trying to be empathetic towards students, and also asks that students be empathetic towards her for her first year. 
Jennifer Wilson – Room 122
Jennifer Wilson is a first-year job coach at Central Hardin. She is a part of the Special Education Program and Vocational Rehab for Kentucky. Wilson will be placing young adults into jobs to help them outside of high school. She previously worked in the field of social work as well. She enjoys cooking and working on flower gardening, as well as traveling in her free time. She is open to anyone who may need help and advice with anything. 
Paige Wilson – Counselors Office

Former English teacher Paige Wilson is taking on the new role of Transition Coach at Central Hardin this year. She has a Master's Degree and a Rank 1 in Counseling. Being a counselor is her ultimate goal, and this new position provides her an opportunity to fulfill this goal. Helping students find their calling is important to her. Transitioning from an English teacher to a transition coach is a challenge, but  Wilson is looking forward to the connections between the students and the community and allowing students to move forward. She hopes to see more students complete career pathways. She is also a Central Hardin Alumna. If you ever have any questions about careers or colleges, her door is always open.