Tennis Pros Serena Williams and Roger Federer have Announced Retirement
Serena Williams. Roger Federer. 
Two of the most impactful players in the world of tennis. They have both recently set down their racquets, but their legacy lives on.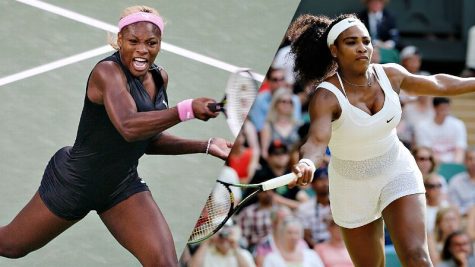 Serena Jameka Williams, at the age of 41, has announced the end of an impressive 27 years on the WTA tour. Williams appeared in 33 grand slam finals, winning 23 of those finals. Along with her 23 grand slam titles, Williams won four Olympic gold medals in her career.
The announcement of Wiliams' retirement came just before she played her last tournament, ending her career with a 3rd round loss in the 2022 US Open to Australian Ajla Tomljanović. 
"I just needed to stop," the former world number one explained to Hollywood legend Bradley Cooper about her choice to retire. "I always said I wanted to stop when I'm playing really good tennis and winning and beating good players. For me, it's really about things I want to do spiritually and spending time with my daughter and family." 
For Williams, family has always been important. She has played tennis alongside her older sister, Venus Williams, and they have five other siblings. Another big focus in Williams' life is her daughter, Alexis Olympia Ohanian, Jr., which Williams calls Olympia. 
Although she is an astounding athlete, she has gone through many health issues, ultimately causing the life threatening birth of her daughter in 2017. She lives in fear of blood clots. In 2011, Williams suffered from her first pulmonary embolism, which is when a blood clot gets stuck in an artery in the lung, blocking blood flow to that part of the lung. The second time she had a pulmonary embolism was the day after she gave birth to her daughter Olympia, causing her to be on bedrest for the first six weeks of mother-hood.
"I went from a C-section to a second pulmonary embolism to a grand slam final," she wrote in her Vogue essay in April of 2022. "I played while breastfeeding. I played through postpartum depression. But I didn't get there. Shoulda, woulda, coulda."
Even though she had a harrowing birth, Williams came back and showed that her medical issues will not hold her back. She came back just the next year and made it to the US Open final, falling short to Naomi Osaka in a drama filled match.  
Despite her medical lows, Williams' main reason for throwing in the towel on her tennis career is to simply grow her family. 
"In the last year, Alexis and I have been trying to have another child, and we recently got some information from my doctor that put my mind at ease and made me feel that whenever we're ready, we can add to our family. I definitely don't want to be pregnant again as an athlete. I need to be two feet into tennis or two feet out," Williams wrote in her Vogue essay earlier this year. 
It's safe to say that many are excited to see what comes next for the tennis legend, and there's no doubt that she will continue to amaze her fans for years to come.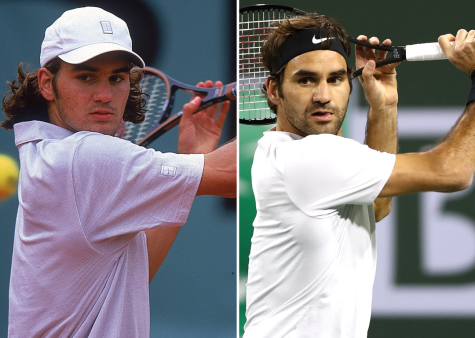 Also at age 41, male tennis pro Roger Federer announced his retirement after 24 years on the ATP tour. In his 22 year career, Federer won 20 Grand Slam titles and one Olympic gold medal. He is a former number one  ranked tennis player, ending the year at number one 5 different times.
The Swiss tennis player announced that he would be playing his last match at the Laver Cup in September of 2022. 
"While it sometimes feels like it went by in 24 hours, it has also been so deep and magical that it seems as if I've already lived a full lifetime," Federer posted on social media in September. "I was lucky enough to play so many epic matches that I will never forget."
Aside from his time on the tour simply being up, Federer has struggled with injuries and surgeries causing him to be out for 18 months after last year's Wimbledon. 
"The past three years have presented me with challenges in the form of injuries and surgeries," he wrote. "I've worked hard to return to full competitive form. But I also know my body's capacities and limits, and its message to me lately has been clear. I am 41 years old. I have played more than 1500 matches over 24 years. Tennis has treated me more generously than I ever would have dreamt, and now I must recognize when it is time to end my competitive career."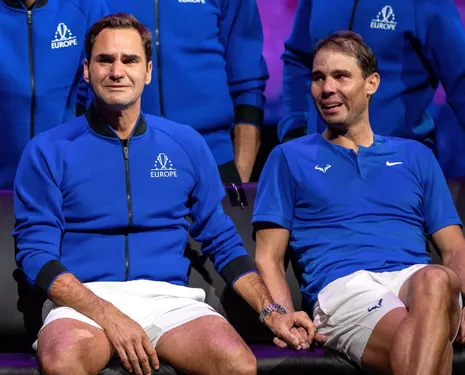 On Sept. 23, he played his last match. This was a doubles match alongside Rafa Nadal, a long time rival and friend of Federer. They lost to Americans Francis Tiafoe and Jack Sock in a 3rd set tiebreak.
"For us as well to go through a career that we both have had and to come out on the other side and being able to have a nice relationship I think is maybe a great message as well to not just tennis but sports and maybe even beyond. For that reason I think it would be great." Federer spoke on his relationship with Nadal at the Laver Cup. 
Federer has also proved to be the ultimate "family man" and will be spending lots of time with his wife and four children post retirement. 
"I don't think I need tennis. I am happy with the little things, like when my son does something right and when my daughter comes home with a good grade." Federer talks about the small joys in his life in an interview with a Dutch Newspaper.
Roger Federer has never fallen short of amazing, and that is sure to continue in his future endeavors.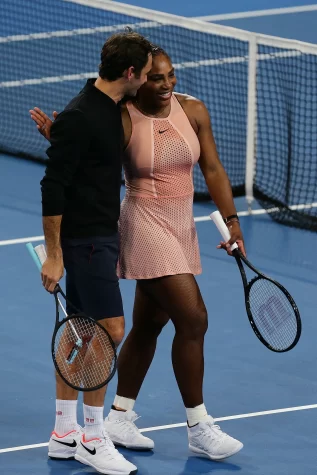 For over two decades these players have been leaving ball marks on the court, but also on our hearts. There will never be another quite like Serena or Roger but it's certain that many are thrilled to see what is next for the legends.