Best Albums of 2022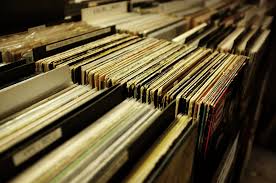 This year was monumental for the music industry, and many of the albums released were crazy good. The music produced created a desperately needed moment of salvation. The following are the top albums of 2022 that rocked the world by storm in my opinion.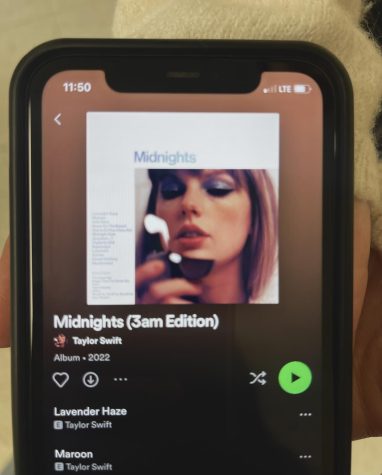 Midnights (Taylor Swift)
I know some might be tired of hearing about Taylor Swift's new album Midnights, but I feel it deserves to be recognized for the astonishing things it accomplished. Within 24 hours after the release of Midnights, Swift racked up 228 million Spotify streams and remained No. 1 on Billboard 200 for five weeks. Not to mention, Midnights is a mix of her old pop albums with a dash of Evermore and Folklore. It's impossible to not relate to her lyrics and she ensures your attention.
Best song: Track 13, "Mastermind"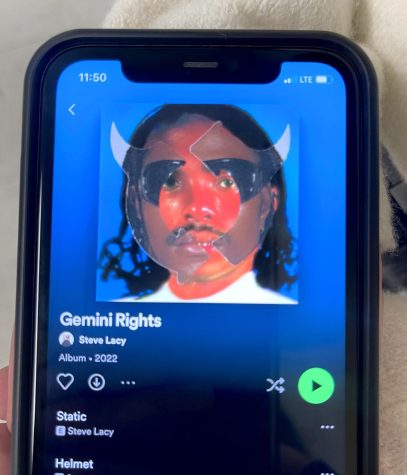 Gemini Rights (Steve Lacy)
This is the second studio album by Steve Lacy and his unique approach has proven a great success. The Gemini Rights album is a coming-of-age story where Lacy is on a journey toward self discovery. Gemini Rights was the album of the summer and what better time to discover yourself. His listeners were able to connect through his talented ability while having blast listening to it.
Best song: Track 9, "Sunshine"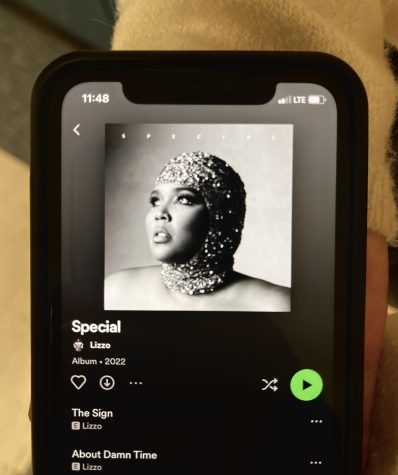 Special (Lizzo)
Since 2019, Lizzo has taken the music industry by storm. Her songs are constantly trending on TikTok, the most recent one being 'About Damn Time', and it's obviously stuck in everyone's head. Lizzo's fourth album Special, is a development of her mission to make everyone feel accepted and loved. When listening, you can hear cuts of strings and horns that pair with her voice to make a glorious funk-soul experience.
Best song: Track 11, "If You Love Me"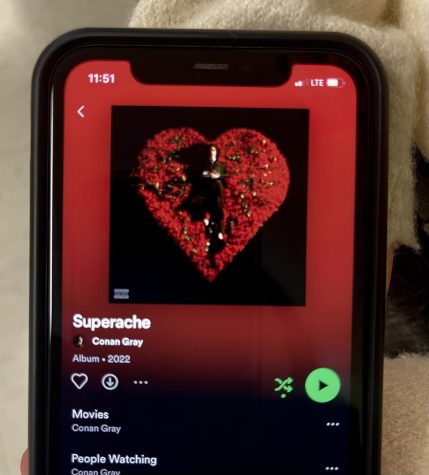 Superache (Conan Gray)
Don't get me started on Superache. Gray made a masterpiece with this album right here and it makes you feel all the emotions at once. Superache is a mature turn since his debut Kid Krow in 2020, and shows emotional and artistic growth. The album is about the observation of life's emotions and the insecurities stopping you from falling and committing to the bounds of love; it's deep and honest. Gray provided outstanding storytelling and the lyricism is crazy realistic, which makes it easy to relate.
Best song: Track 1, "Movies"  
Brightside (The Lumineers)
The Lumineers are that one band that sticks out from all the others, their sound is beyond creative and are most known for being the most real indie band. Brightside is the fourth full-length album they have released and the intimate, stripped-back feel that drew listeners since the beginning is present. The sweeping, slow-moving guitar anthem manages to always creep up on you in an excellent way. 
Best song: Track 3, "WHERE WE ARE"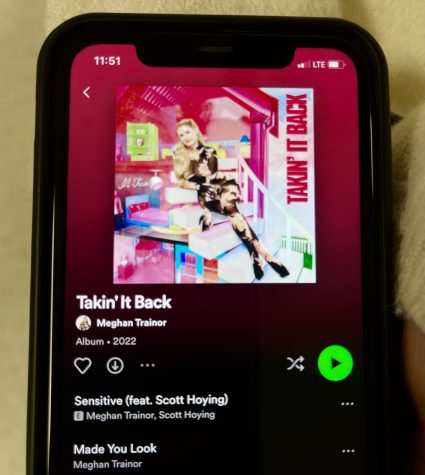 TAKIN' IT BACK (Meagan Trainor)
Initially taking success in 2014, Megan Trainor has grown a lot through the years, and is even now a mother. She has created another fun album that will put you on the dance floor with its catchy pop sound. TAKIN' IT BACK is filled with great melodies, rhythms, solid lyrics, and strong vocals. I believe Trainor is the definition of girlboss, being a mom, wife, and slaying the music game. 
Best song: Track 15, "Final Breath"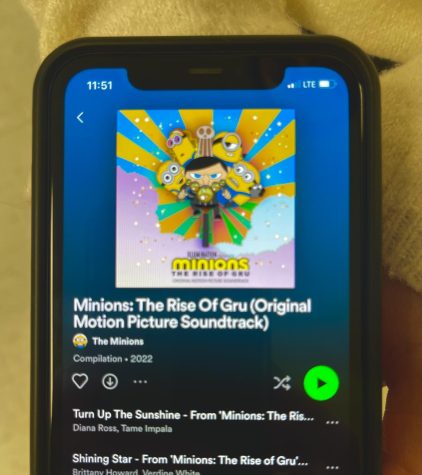 Minions: Rise of Gru (Various Artists)
The Despicable Me/Minions industry is one many can't top. The movies and music are above all in my opinion. The last minion hit was 'Happy' by Pharrell Williams and we've been waiting for something to effortlessly hit just like it and the Minions: Rise of Gru album meets those standards. Jack Antonoff curated this album with every inch of his brain. I mean artists like Diana Ross, Tame Impala, and Phoebe Bridgers don't just create bad music. The pictures the songs create keep you listening. 
Best song: Track 1, "Turn Up The Sunshine"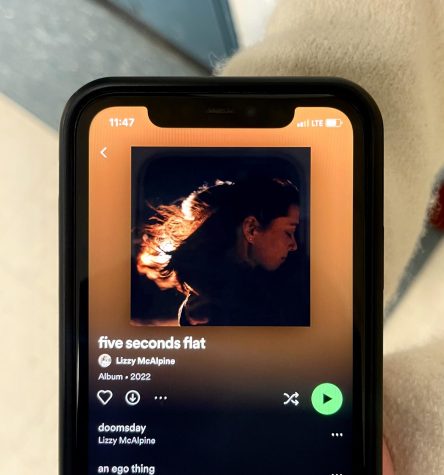 five seconds flat (Lizzy McAlpine)
Miss Lizzy can never mess up music, it's like she was born to create this lonely, heart-breaking music. When I listen to this album, I feel like I'm levitating because it takes me to this out of world place. five seconds flat is a narrative masterpiece, beautifully telling a story of love and loss with emotional songs that leave everyone aching. The simplicity of the instruments complements her voice in brilliant ways. With this, McAlpine elevates her previous work and highlights her storytelling and ability to create a cohesive album. 
Best song: Track 8, "ceilings"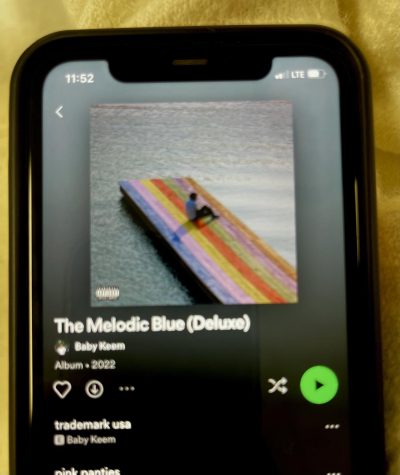 The Melodic Blue (Deluxe) (BabyKeem)
Baby Keem is a very talented artist that has evolved into something great. The fantastic success of The Melodic Blue is in its versatility, showing that Keem is most known for his goofy style of writing, but he can also show authenticity and cater to different moods. There are so many incredible hooks and feelings of catchiness. The energy brought really makes this album stand out. 
Best song: Track 10, "family ties"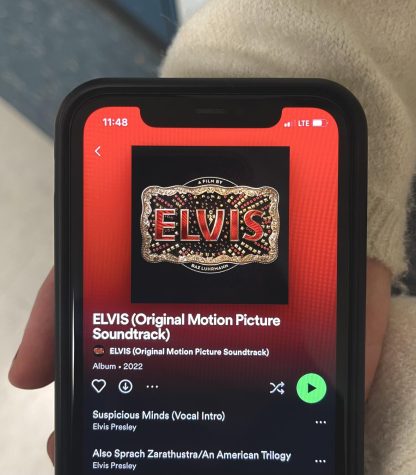 ELVIS (Original Motion Picture Soundtrack) (Various Artists)
The 'ELVIS' film might have been one of the best this year, and with that being said, it makes sense for the soundtrack to be the same. Being a 36-song collection sprawling almost two hours, here is a mix of Elvis' recordings, Austin Butler, and other prominent voices in music. The bounty of songs range from rap to rock and it makes the album just have one leg up from others. This album really shows the influence Elvis made in the music industry. 
Best song: Track 14, "Baby, Let's Play House"
Honorable Mentions
Harry's House (Mr. Styles)
Mr. Morale & The Big Steppers (Kendrick)
Rx (Role Model)
SOS (SZA)
Musicians gave us many different experiences in 2022. There were too many great albums to count this year and it was very challenging to narrow the list down, but I feel my list does 2022 music justice.