It's an eight-year-long case that sends chills down your spine. Waiting for updates, evidence, and answers. Only for nothing to be heard. Bardstown, Kentucky, voted the most beautiful small town in America in 2012, has some secrets behind its beautiful image. With the murder of Crystal Rogers in 2015, there are many theories about what happened. This case made national headlines and has been documented through documentaries, news stories, and magazines. The case hits closer to home for me especially since it happened in the proximity of my town. As well as Houck was being held in Hardin County. Did Brooks kill her? Did he kill her father too? With the recent arrest of Brooks Houck in September of 2023, we can only hope the truth will come out. However, we all still have the same question in mind, what happened to Crystal Rogers? Along with Bardstown's other cold cases?
Crystal was a mother to five children and shared a son with her boyfriend Brooks Houck. She went missing in July 2015, and it wasn't until two days later that her mother reported her missing. After the case was opened, police found an abandoned car along the Bluegrass Parkway. Her belongings were still in her red Chevrolet. At the time, her boyfriend Brooks told the police Rogers was last seen alive at the family farm. Houck was the number one suspect but was never charged. With the community in disbelief, her father set out to find his daughter. While hunting, Tommy Ballard, Crystal's dad, was shot and killed. Many believe both crimes are connected. For many years, there were no updates. Many people were brought in for questioning including Brooks. Nonetheless, no one was ever arrested. In July of 2020, possible remains were found near Nelson and Washington Counties. Those remains were proven to not be Rogers.
"I think Brooks murdered my daughter," Sherry Ballard told WHAS11 news back in 2019.
A few years prior to the Crystal Rogers case, There was another tragedy in Bardstown. Jason Ellis was a father of two boys and a husband. He joined the police force in 2006 and was awarded Officer of the Year in 2008. Ellis, who served the community as a drug enforcement officer, was shot and killed. He was home after a shift with his K9 dog and found some debris in the road. He got out of his car and then was shot. Most people believe it was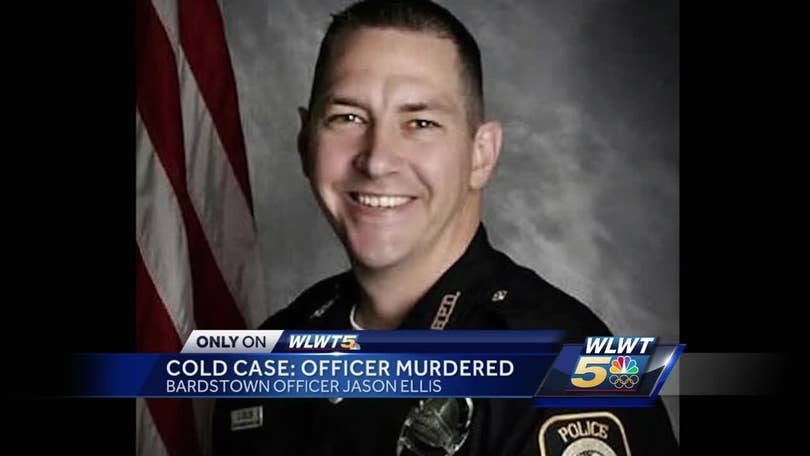 a set-up based on the events that occurred. Others believe he knew something he shouldn't have known. With that said, it is believed that it is the same person who killed Tommy, Jason, and Crystal even though the police have found no evidence to support this theory.
Around the same time as those other tragedies, Kathy Netherland, a special education teacher in Nelson County, was killed along with her daughter Samantha. They were both brutally murdered almost like in the Scream movies. All these cases have similarities, which convinces residents that they are connected. Bardstown is a small town, so with all of these tragedies, is it really America's most beautiful town?
For many years, the Crystal Rogers case was cold until September of 2023. Joseph Lawson was arrested by police for conspiracy to commit murder and tampering with evidence.
According to WDRB news, "A not guilty plea was entered on his behalf Friday. Rogers's disappearance is now classified as murder."
Police don't think Lawson acted alone. During an interrogation with Houck, the name Steve Lawson was brought up. Apparently, he is the father of Joseph and works with Brooks.
Now, a new update on the Crystal Rogers case has been announced. The former boyfriend of Crystal, Brooks Houck was arrested for the murder. He was charged with complicity in murder and tampering with evidence on September 23, 2023. Many believe that the truth would come up with the arrest of Lawson. The police found a gun that they believed belonged to Houck. He sold the gun under a fake identity according to police.
Lawson is scheduled to appear in court on Oct,26 and Houck. As people wait with bated breath for the hearing, we hope justice will be served. 
With the Crystal Rogers case being close to being solved, people hope that the cases of Ellis, Ballard, and Netherland will be brought to light.
Sources:
Suspect in Crystal Rogers Murder Might Have Also Killed Missing Ky. Woman's Father: Prosecutors
Investigators still working on Nelson County mother-daughter murder case 'daily'
Jason Ellis' family hopeful after Arrest in Crystal Rogers' Case | whas11.com