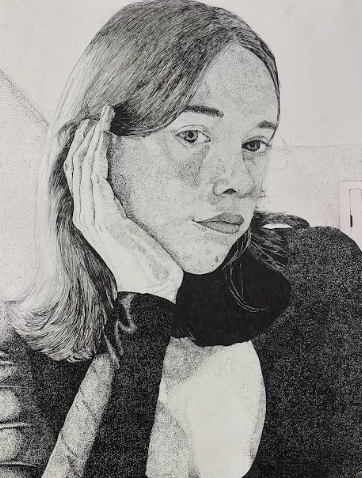 i am my mother, and her mother, and
her mother's mother, and every mother
before her.
i am art. i am crafted, piece by piece, 
like an oil painting up on a museum
wall. i am a sculpted vase overflowing
with flowers on the dining room table.
i am a finely knitted sweater made
with love by an elderly woman for her
grandchild.
i am a being like the grass we lay on
the flowers we pick, the trees we
climb, the butterflies we chase.
i am the light shining through a window on an early sunday morning.
i am a baby bird calling my mother home.
i am music. i am the sound of a piano 
playing throughout an old house.
i am the sound of an acoustic guitar 
playing around a campfire.
i am made up of all the beings around 
me.
every art piece, every woman before me, every
plant, every insect and animal, every instrument, 
every color, every sound, every scent. 
i am all the things i love.
 i am beautiful.