As we approach the end of the first trimester, we don't want any more time to pass without introducing our readers to our new Bruin faculty and staff, who are already bringing valuable assets to our school community. For the next few days, we'll add a new teacher to this post, so be sure to check back daily for updates.
Tavon Johnson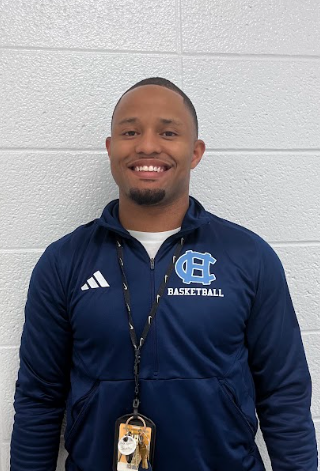 Tavon Johnson is the new special education math teacher in room 121. He graduated from Bardstown High School in 2014 and attended Brescia University for five years. His degree was in special education and elementary education. He also has masters degrees in coaching administration and teacher leadership from the University of the Cumberlands. 
Johnson is now the head coach of the boy's basketball team and has enjoyed preparing for the season. He grew up with the sport, having played basketball for four years in high school and college.
Johnson reflects back to this time of his life, remembering how he had trouble deciding his major. However, the role models in his life offered great guidance, leading him to decide to follow in their footsteps. 
Johnson "wanted to be (what his mentors were to him) for someone else." 
He chose Central because they had an opening for the basketball coach. Being a teacher and a head coach has always been a dream of Johnson's, and he loves being in the building with his players so he can interact with them daily.
"I heard nothing but great things about Central Hardin," Johnson said. He knew of Central's good reputation, specifically the teachers. That convinced him that it would be a good fit. 
He chose special education because he wanted to influence the kids that are overlooked. 
"A lot of the time, special education kids get left out," Johnson said, "and I want to be someone who makes an impact".
He chose math because that was his strongest subject, which means that he can be a strong teacher. 
A fun fact about Johnson is that he loves reading; he even has a home library. 
"I like to find different ways to learn throughout the day," Johnson said.
Heather Gibson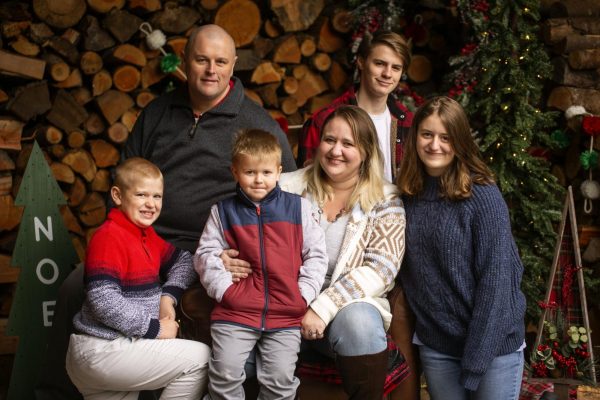 Instructional assistant Heather Gibson is one of the new hires at Central Hardin High School this year.
Gibson graduated from Columbia River High School in Vancouver, Washington, in 1999 and obtained her associate's degree the following year. She then went to Washington University for two years to work on her general education degree when she realized she wanted to teach music. Gibson transferred to Portland State and, while not having finished her degree, she decided to start a family and put her education on hold.
Gibson decided to become an instructional assistant because she wanted a job with the same hours that her kids went to school so she could spend more time with her family. 
As for Gibson's interest in teaching musical arts, she can play the piano very well and teaches others the piano in her free time.
Rachel Pettyjohn-Pelston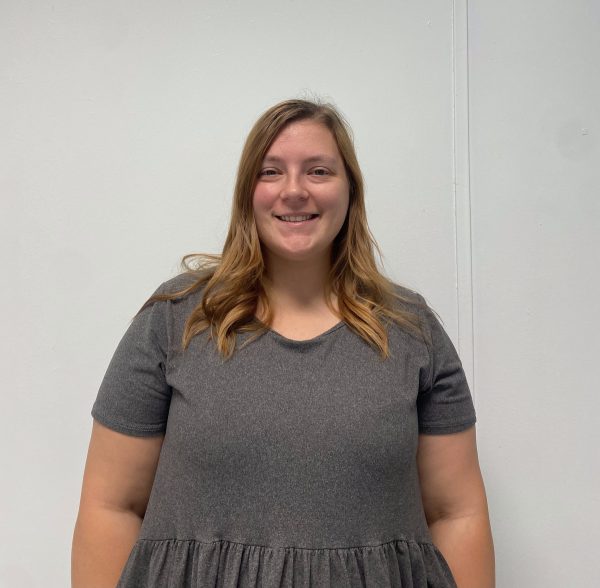 Rachel Pettyjohn-Pelston is an English teacher for the Special Education department who helps students needing learning guidance, all while having fun along the way. 
A Central Hardin alumna who went to Bellarmine University, Pettyjohn-Pelston originally wanted a degree in Law but changed to education once she realized law school wasn't for her. At Bellarmine, she received a degree in Elementary Education, Learning, and Behavioral Disorders. 
After getting her degree, she realized having her own children and working with younger kids could be exhausting. Pettyjohn-Pelston then switched to teaching high school students, who are more independent and easier for her to work with. Even though she loves teaching, English wasn't her first choice. If she could have a choice, she would teach math. 
The reason she came to Central was due to her time spent here as a student. Central was the only high school Pettyjohn-Pelston applied to when switching from Elementary to upper-grade levels. 
A few fun facts about Pettyjohn-Pelston are that she attended the Culinary Program at Central, used to be fluent in German, and was even accepted into Vanderbilt University. 
Phil Olson
Phil Olson, located in room 413, is a new math teacher here at Central. He teaches sophomores and juniors Geometry and Business Math.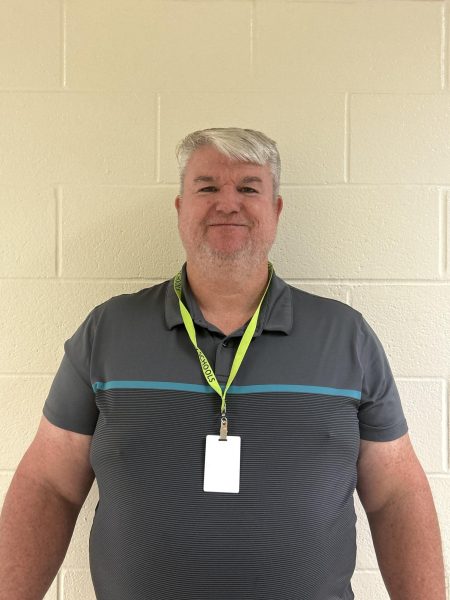 He wanted to teach math because it has always come easy to him. Olson decided to pursue a career in education so that he could inform young adults not only how to simplify math problems, but also how to achieve their goals and become responsible individuals. 
Olson recently moved to Kentucky from Florida. He moved here to teach because his daughter attended WKU and decided to stay when she graduated; he wanted to be near his daughter. 
Olson graduated from Riverview High School in Sarasota, FL in 1992 and continued his education at Florida State University. 
Outside of the classroom, Olson has a "hobby farm" in Grayson County and shows rabbits. 
Chase Conner 
Bruin alumnus Chase Conner joins Central Hardin as a biology and civics resource teacher and collaborator. He went to Kentucky Wesleyan, earning his degree with an emphasis in social studies. Conner is currently working towards his master's degree.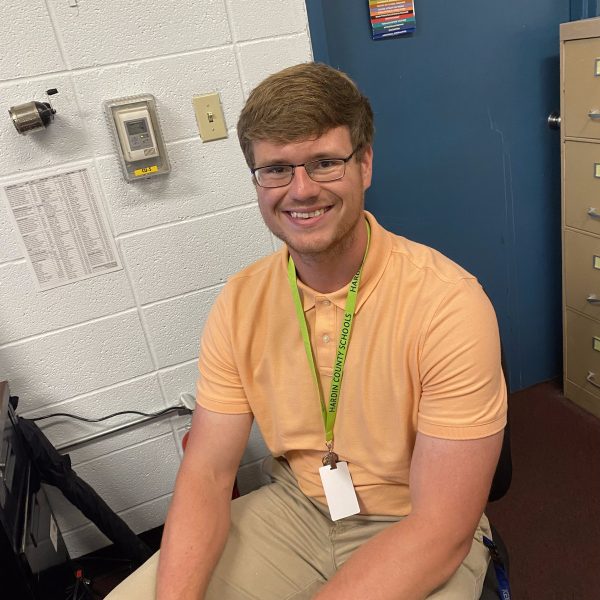 "I wanted to be a good role model for students since I had good role models in my school experience," Conner said. Conner also explained his love for civics. He really enjoys history and looking back at who came before us, as well as the government and how it applies to everyone.
"I'm an alumnus and thought it would be cool to come back," Conner explained
In addition to teaching, Conner is a freshman and JV football coach.
Ben Pyles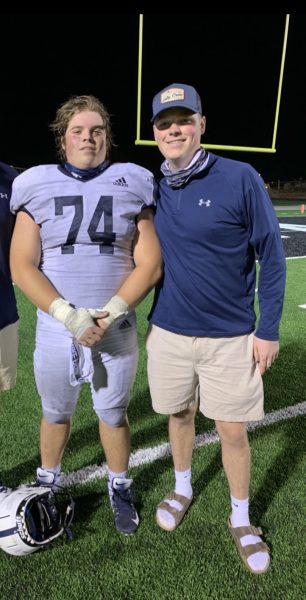 Ben Pyles, the new special ed teacher in room 123, helps 14 students reach their education goals and teaches English III classes.  
He was in Elizabethtown High School's class of 2018 and graduated from WKU in 2022. He is currently enrolled in University of the Cumberlands to receive his master's degree. 
Pyles chose his career because, during high school, he was a peer mentor in special education classes and enjoyed the experience. As a teacher, he wants to impact each student and "see meaningful change." 
Central was his first pick because he knew lots of the faculty members. He played baseball with Blake Wheeler, was taught in middle school by math teacher Glenn Petersen, and has known Assistant Principal Tessa Dumbacher for a long time.
A fun fact about Pyles is that he's umpired in eight different states. He also umpires locally, with this being his tenth year at the Elizabethtown Sports Park. Once he finishes his masters degree he will consider coaching baseball, as that is one of his passions. 
Joshua Price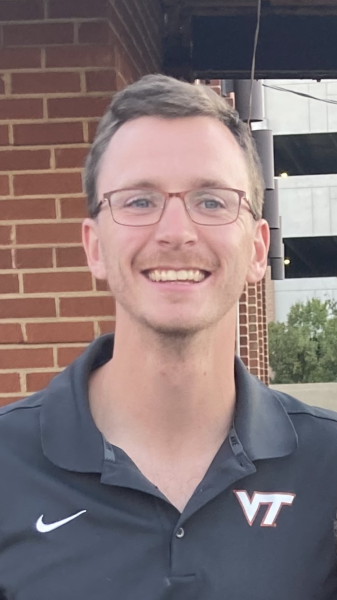 Price teaches math, mainly freshmen and sophomores in geometry and honors geometry.
He graduated from Central Hardin High School and went to WKU, through which he is currently working towards his master's degree in mathematics. After graduating from WKU in 2017, Price began teaching at Tates Creek High School in Lexington, KY. Recently, his family drew him back to his hometown of Elizabethtown and Central Hardin.
Teaching, however, was not his plan of career until he was a sophomore in high school. After viewing the day-to-day routine in a few jobs he had planned for, including medicine and engineering, he decided he would prefer the work balance of teaching. After helping out a few teachers in the classroom, he was sold.
Price has a passion for running, and ran and coached track for many years at his other schools. Although he doesn't coach anymore, he still runs on the side when he has time. He also has a twin brother, who also teaches math. Although they are fraternal, they look nearly identical.
Stephanie Swift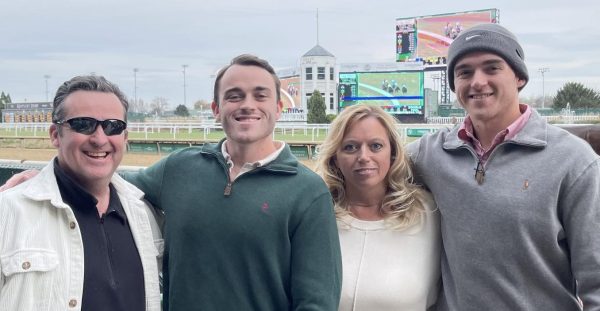 Stephanie Swift is the Central Hardin Job Coach. She helps guide students towards finding a career and workplace suitable for their lifestyle.
"I felt very passionate about being a part of a student finding more than just a job," Swift said. "I want them to love what they do."
When attending Floyd Central High School in Floyds Knobs, Indiana, she took a class in "cadet teaching" and realized how much she enjoyed helping children find their strengths. Here, Swift decided to pursue education as a full-time career. She attended Indiana University Southeast and later on, University of Louisville, to do so.
This school year, Swift was reassigned to Central after her program at EC3 was discontinued. This was an unfortunate happening, but now that she is here and acclimated, Swift feels fortunate to have been placed at such a "phenomenal school."
A fun fact about Swift is that out of her family's desire to do something fun and different for the Thanksgiving holiday, she started a new tradition of spending the day together at Churchill Downs each year. Humans aren't the only ones competing in a Turkey Trot!
Gregory Gavin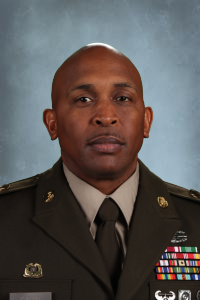 Gregory Gavin, the new Sergeant for JROTC residing in room 149, graduated from Walbrook Senior High School in Baltimore, Maryland, and attended the Army and Military University (AMU). He felt that he was labeled as a complicated student in high school and was actually forced to join the JROTC program. This, as well as a few teachers who helped impact him along the way, is what started him on his military and teaching journey. He wants to be able to have a positive effect on someone just as his teachers did on him.
This brings us to why he came to Central. At the end of his 23rd year in the army, he did a six-month internship with Central Hardin and it just so happens that a vacancy opened up and he was offered the job. Gavin feels that he was given a gift and really enjoys the school. He loves the atmosphere and feels that he truly belongs to the Bruin community.
Now, alongside Colonel Anders, he takes his place as Sergeant of the JROTC program. He teaches LET I which focuses on the freshman class, as well as Drill and Fitness. He helps sponsor the Colorguard (male and female), Raider Teams, and will be picking up Archery some time in the future.
In his free time, he focuses on his love for reptiles and you may find him binging the Jurassic Park franchise.
Michael Anders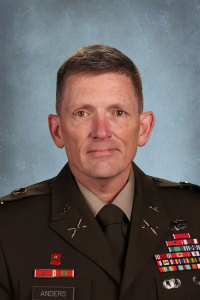 Michael Anders, the new Colonel for JROTC residing in room 149, graduated high school in Knoxville, Tennessee in 1988 and joined the army shortly after. After four and a half years in service, he left and went to college at Carson University in Tennessee. He then rejoined the army and has been in it ever since, where he has been sent to several schools to study and earned three master's degrees from different locations.
He decided to teach after having firsthand experience as a JROTC student and keeping in touch with his high school teacher, who motivated him to consider the job. So after retiring, he decided to look into vacancies in the area. Sure enough, a spot opened up at Central this past year after his good friend Roland Haun retired.
Now Anders is following in the footsteps of his mentor and teaching JROTC to the hardworking youth of Central Hardin. He sponsors multiple extracurricular activities including the Raider Team in the fall, the Drill Team in the spring, and the Marksmanship Team between those. The JROTC program is looking to build more activities as well.
In his free time, he enjoys bonding with his family and being musically active. For the past six to seven months, he's been learning how to play the banjo. Perhaps he'll be the next great finger-picker of our time!
Blake Wheeler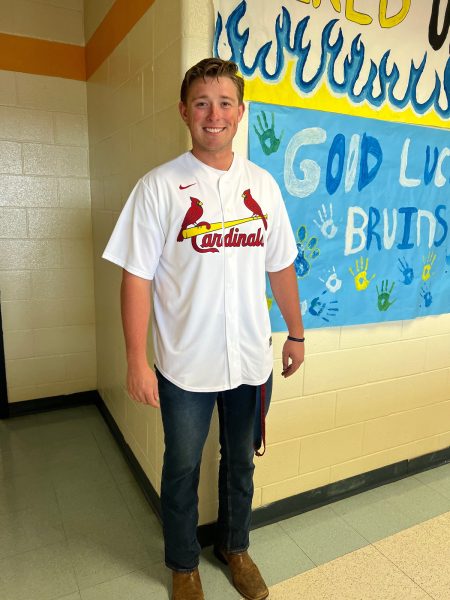 Former substitute Blake Wheeler joins us as a world history and civics teacher.
Wheeler is a 2017 Central Hardin graduate who received his double major in sports administration and communication at Bellarmine University, all while playing baseball at the collegiate level. He is currently getting his master's degree through the University of Cumberlands.
Wheeler is the boy's baseball coach here at Central. This has to do with the fact that he played for Central in his youth and his college baseball career. He decided to teach after "subbing" last year.
"I really enjoyed it, like, I didn't hate waking up in the mornings," Wheeler said. "I really enjoyed making connections with the kids and seeing their progress day to day."
Wheeler chose Central simply because this is where he was first a sub and felt at home.
A fun fact about Wheeler is that he struck out an ex-Major League Baseball star, Jason Worth, in college during a summer league game. I guess this charismatic ex-baller isn't all bark and no bite after all!
Kelly Dozier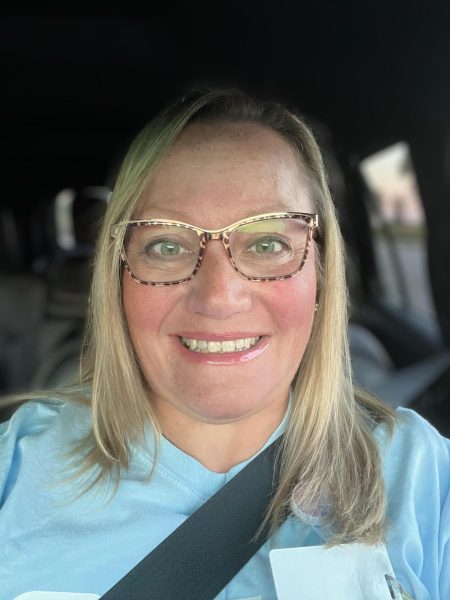 Instructional assistant Kelly Dozier is one of the 13 new hires that have joined the Central Hardin staff this year.
Dozier has been working for Hardin County Schools for six years now, taking on the role of a one-on-one aid for a senior student in the building this year. She had previously worked with preschool and elementary aged students, but wanted a change of pace.
Dozier chose to be an educator because she had always enjoyed working with kids when she was younger. She has three children of her own, one who attends school here, ultimately making Central an obvious pick to expand her career.
Outside of school, you can find Dozier motorcycling out and about with her husband. Dozier has also been a licensed hairstylist for 30 years. Guess you could say she rides in style!
Megan Williams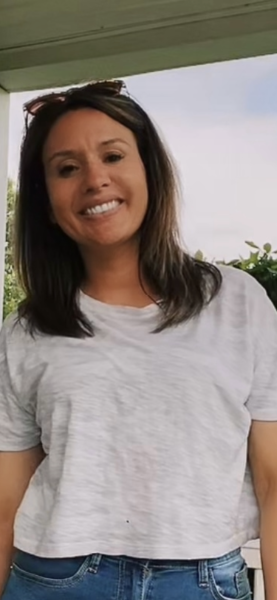 Megan Williams is a PASS coach (Positive Approach to Student Success). She helps students who need emotional and behavioral support by tracking their progress toward their goals. 
She graduated from Central Hardin in 2005 and received a bachelor's degree in social studies education, a master's degree in special education, and a master's degree in literacy specialist endorsement. Before coming here, she taught social studies at College View and then eighth grade US History at Bluegrass Middle School. This is her first year in a special education position. 
She decided to make the switch from regular education to special education because she feels a strong connection with special needs students. 
"I've always been drawn to students who have a higher need," Williams said. "It's like we have a magnet for each other." 
She came back to Central so that her children can attend this school as teenagers. 
Williams has coached cheerleading at Bluegrass Middle School and John Hardin High School. 
A fun fact about Williams is that she is bad at cooking! She tends to overcook things, but she is trying to improve her skills in the kitchen. 
Jordan Cooper-Livers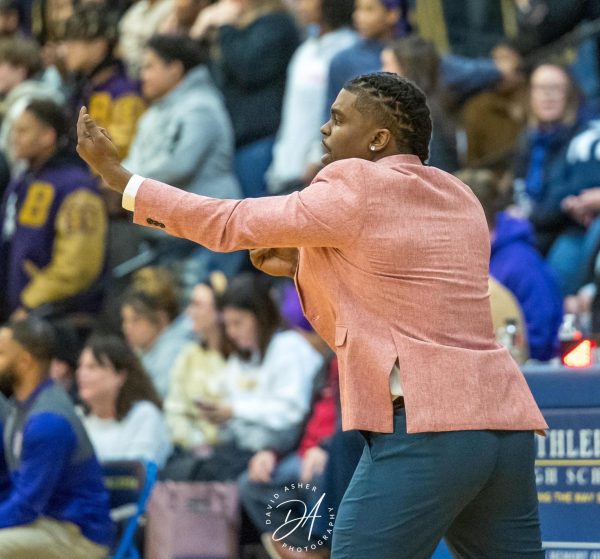 Jordan Cooper-Livers was brought on as a PE and health teacher, and will also be coaching boys basketball. 
Cooper-Livers went to Bethlehem High school, then Brescia University, and he completed his masters at Western Kentucky University 
Cooper-Livers was approached by an athletic director at a basketball game who asked him if he wanted to be a teacher, so the teaching life just kind of chose him. 
He chose to teach PE and health because he likes to emphasize living a healthy lifestyle, and playing sports in PE has always been a good way for him to get to know kids. Cooper-Livers chose to teach at Central because it's where God told him he needed to be. 
While Cooper-Livers preaches health, and is an overall healthy person, a fun fact is that he has gone through seven surgeries. 
Central Hardin is lucky to have our new health teacher and assistant coach for the Boys Basketball team.
Eliza Singer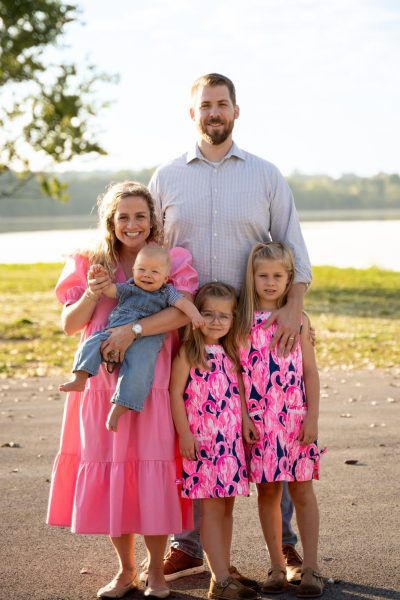 Eliza Singer, a new math teacher, is located upstairs in Co-Jo's old room. 
She became a teacher for two reasons. The first was that she wanted to have the same schedule as her children, and the second being because she felt that teaching was what God was calling her to do.
She does teach math, which is a subject that lots of high school students struggle with. Singer decided to teach the subject because she wanted to help students understand math, and know they can be good at it.
She knew that Central would be a good fit for her because she could live in a place that would be closer to her family, as opposed to teaching in Lousiville, where she used to live. She also has a background working in Engineering as well.
Activities she likes to do outside of school are spending time with her family/kids, exercising, and watching the Green Bay Packers.
The Central Times staff wishes good luck to all new teachers this year, as they continue their first year at Central.