"I know that many people know Mason as a star athlete at CHHS, but we know him as a star welding student that will go very far in this field," EC3 Principal Dan Robbins said. 
Senior Mason Gardner has only been taking courses in the EC3 welding pathway since his junior year. This trimester, Gardner became the second student in the program's history to earn a D.O.T. welding certification prior to graduation.
"We are also very excited that he is the first student to be hired by Bluegrass Tank here in town. He will begin that job during T2 [trimester two]," Robbins said.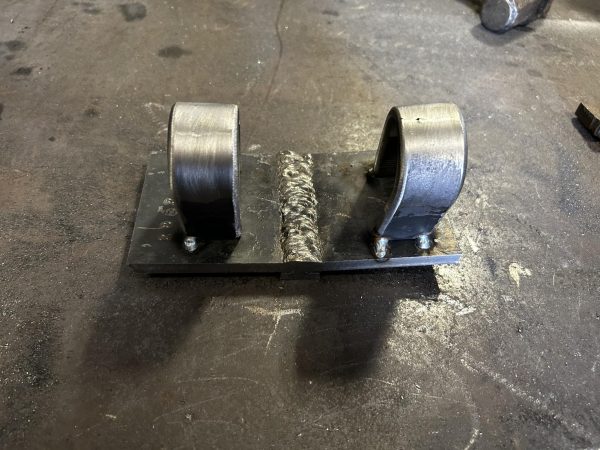 Gardner hopes to land a career in industrial or pipeline welding.
Obtaining a certification provides a means for immediate qualification without a need for the employer to teach or retest the field's fundamental skills. Gardner was prepared to get this head start into his future.
"I asked a bunch of questions to [the welding instructor Chris] Basham, I watched some YouTube videos, and just practiced as much as I could," Gardner said.
There are currently eight pathways at EC3, with subsets in each, and a few more niches housed at each of the three Hardin County High Schools. Regardless of the field of study, every pathway has some form of EOP (end of pathway) exam or certification.
Gardner advises his peers to "just work hard and don't give up" when leading up to their time to test.
The Central Times congratulates Gardner and wishes him well with his time in the workforce.