Coach Ernst resigns from girls soccer coach position after 12 years
Hang on for a minute...we're trying to find some more stories you might like.
After 12 long years, our beloved girl's soccer coach Chris Ernst takes his final bow.
Ernst became involved with the team in 2007. Since then, he has touched the lives of hundreds of teens that have come through this program, encouraging them to play their best and to do so with passion. Though Ernst's resignation was shocking to many, he had one very valid reason for making this decision.
"I have a two year old daughter and I don't see her during the season," Ernst said. "I only get to see her on the weekends, really, and it's just not fair to her for me not being around."
Ernst says that he enjoyed his whole experience with the team, from being assistant coach for seven years, to becoming head coach for five years.
"I wouldn't trade it for anything," he said.
Sophomore and girls' soccer team member Rylie Martin is one of the many students affected by this turn of events.
"Everybody's just wondering who the next coach is gonna be because that's a big deal," Martin said.
Martin holds former coach Ernst in high esteem, praising him on his coaching during her time on the CHHS soccer team.
"When I heard he resigned it made me sad because he always helped me out and I could tell he actually cared about us as people and not just his soccer players," she said.
Ernst started as former coach Hal Bender's assistant in 2007, keeping that position until 2013. During this assisting period, the team was 102-44-10 W/L/D, won two District Titles in 2010 and 2013, won one Region Title in 2010, went to State Quarterfinals in 2010, and made it to State Round of 16 in 2011. Ernst then became head coach in 2014. From then to now, the team was 61-32-6 W/L/D, and won the District Title in 2014.
Whether you had him as a teacher in P.E. class or you were a part of the soccer team, Coach Ernst has positively affected the lives of many students at CHHS. Now, it's time for him to move on to the next journey in life. Ernst says that although he's not sure what's next for him, he plans to seek out new opportunities and go wherever life takes him.
"Just spending more time with my daughter is what's next, for sure."
About the Writer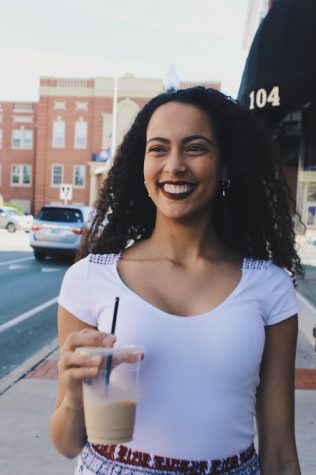 Alloria Frayser, Staff Member
Hi friends! I'm Alloria Frayser and I'm a senior here at CHHS. This is my first year with The Central Times, and I'm so excited to be a part of this wonderful...