CSI, TSI, and Other
Kentucky changes school rating system
Hang on for a minute...we're trying to find some more stories you might like.
The Kentucky Board of Education has recently implemented a new school rating system. The new commissioner has decided to make some substantial changes to the existing program.  For many, this new program has caused great deals of confusion due to its unusual and complex structure.
This new system rates schools under one of three categories; Targeted Support and Improvement (TSI), Comprehensive Support and Improvement (CSI), and Other.
TSI, the lowest classification, means that a school needs mandatory attention. Having one or more student groups (Freshmen, Sophomores, etc.) failing will classify a school as TSI. However, that does not mean the school is failing. As of now, 470 Kentucky schools fall in this category. That number is approximately 40% of all schools.
CSI is similar to TSI, but a step above. If a school is in the bottom 5% of performance (test scores) and/or the 4-year graduation rate is less than 80%, it will be filed as CSI.
The final category, Other, is where the remaining schools fall into. There are no specific guidelines to this other than not being TSI or CSI.
After one year, a five-star rating system will be added to the TSI/CSI/Other system, but this is mostly speculation and implementation.
Assistant principal Chastity Yates, also Central's Building Assessment Coordinator, attended a meeting where the new system was described. She explained that the system was put in place to prevent schools from comparing themselves with test scores and other previous school ratings.
According to Wayne Lewis, a courier journal writer, Department of Education officials say that the new accountability system will provide transparency to parents and the community, promote higher learning levels, and build a culture of high expectations.
Central Hardin falls under the "Other" category.
Administrators are getting used to the system as well.
"It's too early to have an opinion about it yet," Yates said. "It changes every year."
"It is what it is," principal Tim Isaacs said.
About the Writer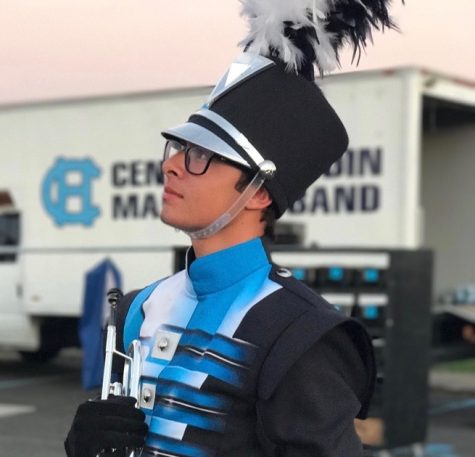 Sebastian Petzinger, Writer
Hi, my name is Sebastian Petzinger. I am a senior at CHHS. This year will be my first year on the Central Times Staff. Journalism has always been an interest...