Senioritis is taking over
Hang on for a minute...we're trying to find some more stories you might like.
The end of the race is finally in the distance for the seniors here at CHHS. This last stretch of school seems to be dragging on as though it will never end at this point. With less than four months left, it's safe to say that senioritis is going to start to settle in.
Senioritis is the decline in motivation to keep up with grades and school performance. It's the feeling of wanting to be done with high school. It's that feeling of dread, not wanting to get up and ready, let alone go to school.
Every year, teachers and staff joke with the seniors about not letting senioritis affect them until the very end of high school. It seems at the beginning of the year seniors still have the jitters and excitement about the fact that this is the last year: 174 more days of school until they can finally leave and never return — after graduation anyway.
Experiencing senioritis and watching someone experience it are two completely different scenarios. In one hand, the person has absolutely no motivation to do much work, let alone keep their grades up. This person may always seem tired and would honestly rather be doing anything else than coming to school and doing the bare minimum. A real-life zombie, if you will. Watching someone experience senioritis is like watching a cat wander around until it finally finds a nice place to fall asleep again. The senior wanders through feeling the void of effort and commitment through the rigorous daily life at school. They just have to make it through and then they are finally done.
Half of the senior class is like a bunch of zombies while the other half is the unaffected civilians trying to continue to live their life. It's like the black plague is killing off all motivation in any senior affected and forming these lifeless vessels in the classroom.
Motivation is hard to come by these days and that's what some don't understand. It can't just be bought at the store and ingested.
As of right now, there is no known cure for senioritis, but trying to keep motivated seems to help. Think of school as a race. Right now everyone is trying to catch up, but this is the class winning the race, and the team can't be let down. Once the finish line has been crossed it won't matter whether there was little motivation or absolutely none. For now, we're all mindless zombies walking around with a limp and a hunch saying stuff like "Can I leave yet?"
In the meantime, seniors, take this survey to share your thoughts on the topic and The Central Times staff will update you soon on how much the senioritis outbreak has affected Central Hardin.
About the Contributor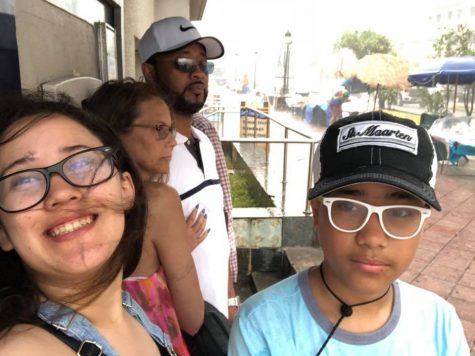 Alissa Briscoe, Staff Member
Sup dude! I'm Alissa and I like to write news stuff. This is my first year on The Central Times and I am excited about what the future holds for this paper.

My...