Diversity: Divorced Parents/Single-Parent Living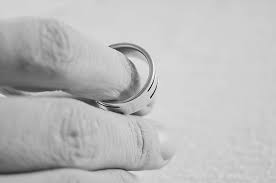 I would pack my pajamas and my hairbrush in my duffle bag specifically bought for weekends at Dad's house. I always preferred the hairbrush at my mom's house because it didn't pull on my hair like the one at my Dad's. 
My parents have been divorced all my life, it's all I've known. I've lived with my mother when she was a single-parent, I've lived with my grandparents, and I now have step-parents. I understand the ends and outs of these difficulties. 
It has always been a struggle wondering if people experienced the same thing I have, but after collecting data from the Central student body I've now realized there are more people similar to me than I thought. 
The purpose of collecting this specific data from the student body is to bring more awareness to the different backgrounds of our school and open the conversation about having divorced or single parents because it's nothing to be embarrassed about.
It can be hard talking about these feelings. Your story matters and not everyone's story is the same. Most people would be surprised at some of the responses received from fifty-six students from Central. 
Based on the survey, 58.2% of those students have divorced parents. 
Parents separating while you are trying to figure out who you are could be one of the most challenging things out here. This can typically be defined as the "tipping point" for a teenager. 
A senior student said, "I was 13 when they separated. It was very hard for me at first, especially since my parents didn't get along really well until just recently. I was put in the middle a lot for the first few years, but I had to learn how to set my own boundaries with my parents and learn how to tell them honestly how I was feeling."
A divorce is one of those time-altering moments when you think the world is going to end and it's a natural reaction to blame this hardship on yourself if it happens during your time of growing up in high school. 
For others, it's been like this for years, for as long as they can remember. 
An anonymous student said, "I grew up without knowing what 'living in a normal family' means and I saw both my parents with new partners during the years and that was not an enjoyable moment for me."
When couples decide to separate, multiple different things can come of it. It can be a common occurrence that a child of divorce will acquire a new step-parent or have single parents. 
5.2% of students said they have either a stepmother or stepfather and 36.8% of students said they live with one parent. 
Either of these situations can bring emotions that take over, whether they are negative or positive. 
According to the CDC, living with a single parent can place more stress on the child, leading to serious potential emotional and behavioral impact and they are more likely to face health challenges — like aggression or high-risk behaviors. 
Along with single-parent households, it's more likely that children will experience disruptions such as moves and remarriage, and the start of a stepfamily.
A stepfamily consists of a household with two adults who are married or living together and at least one has a child from a previous marriage or relationship. Stepfamilies are growing in popularity throughout our society through the rising rate of divorce and those remarrying.    
The remarriage process can be tasking on a child because things can seem as though parents are being replaced or you are getting another adult in your life becoming a stepparent, but overall it can typically work out for the best and it can be beneficial to keep an open mind. 
A student responded to the survey with, "It's hard sometimes. I wish I could be with both my parents at the same time, but I do know what's for the best. I'm also happy with my stepparents." 
It's tough to generalize the composition of stepfamilies because they are complex in every way and no two stepfamilies are ever the same. 
But in all reality, no one is the same and everyone's family is different here at Central.
Children of divorce, children with married parents, and children with single parents are all important and have a place in this school. 
If you are struggling with a new divorce or parent/guardian issues, The Central Times Staff encourages you to reach out to the student youth service located upstairs in room 401 or find contact information on the CHHS Student Site.