A Guide to Having the Perfect Prom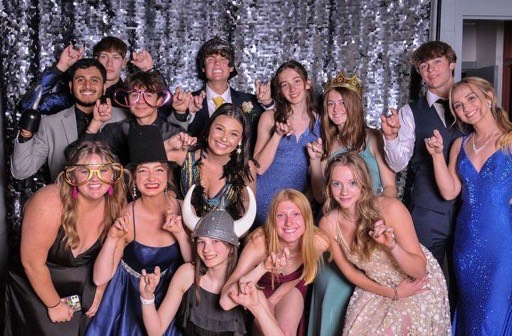 Prom. It's that one night a year when everyone gets dressed in the fanciest get-up and dances the night away, but it's part of a greater picture. Prom marks the conclusion of high school and the beginning of adulthood.  
The one night a year that signifies senior year is almost to a close, meaning it's time to soak in those last few moments with the people you love, a last hurrah if you will. 
In the movies, prom is romanticized and nothing but smiles correlate with this dance, yet nobody talks about the stress combined with the excitement. 
You might be thinking you have plenty of time to plan or that prom is months away, but before you know it, soon enough this special night will be right in front of our faces and we will repeatedly ask how the time escaped us so quickly. 
What am I going to wear? Who am I going with? Should I get pictures taken? These are just some questions everyone has regarding this one spring night that high schoolers claim. 
With the new year in full swing, seniors have already started shopping and even buying their prom attire because this is an event where months of preparation are almost required. Dresses need to be altered and suits need to be fitted. 
Finding the perfect outfit can be very challenging, all the colors and variations of style can make things a lot more complicated, not to mention if you're going to prom with a date you typically coordinate outfits. 
My advice for everyone going to prom is to find something you're comfortable and confident in. Being comfortable is super important because if you aren't, that could be the only thing on your mind the whole night. 
Feeling confident is also a key component to your prom attire, you should let your personality shine through what you're wearing and dare to wear something different from everyone else. Just try not to put too much pressure on yourself and have fun finding something you love.
Going to prom with people who have significance in your life is essential. You should spend time with the people you care about, whether that be in a group or with just your date.
Most associate prom with finding a date, the idea of asking that boy or girl and coordinating outfits with them makes everyone feel all giddy inside, although asking someone to prom is terrifying, you should take that leap and go for it because if you don't, you might regret it in the future, but just remember, having a date or not doesn't determine the fun you have.
On the other hand, a group for prom is typically loads of fun. Creating a positive atmosphere with all your friends in one place will for sure make the night super memorable.
With that in mind, you'll want to look back at the memories and reminisce a little, this is when pictures come into play. 
A lot of prom-goers like to get professional pictures done like in a park or a pretty place in town. It's ideal you take pictures with your date if you have one and you HAVE to get a group picture with all your friends, whether it be a professional one or not. 
Although taking pictures is a big part of the prom experience, make sure at some point in the night, you put your phone down for a little bit and take it all in. 
If you ask anyone who went to their senior prom, they will most likely be able to tell you all the details from that night and how they remember this farewell to their school. 
This one night a year will stick with you for your whole life, it's a reminder of how your senior year is fastly coming to an end. 
With that being said, this end-of-the-year reminder serves as a symbol of friendship, learning, and the spirit that guided you throughout high school, so enjoy this memorable rite of passage and dance your little hearts out.