The Video Game Club Experience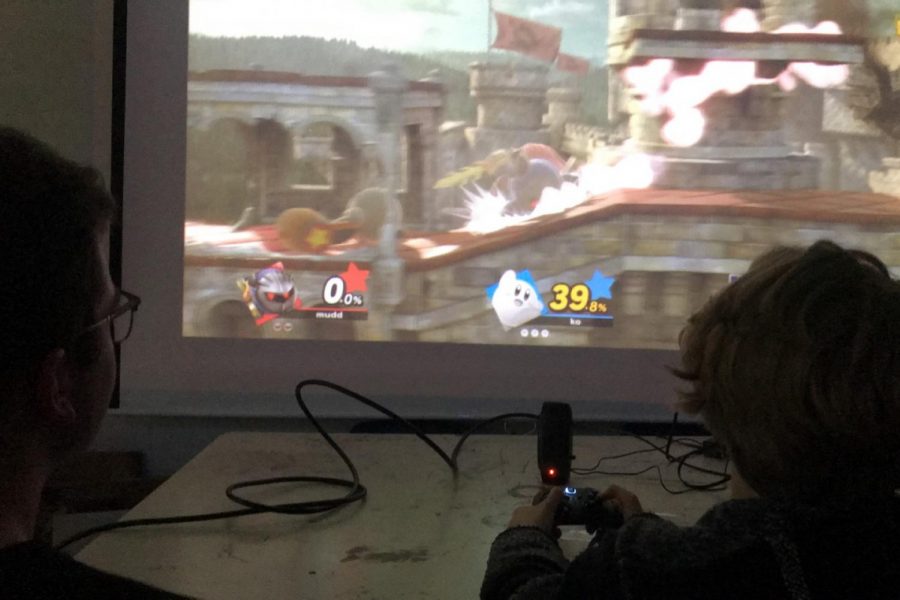 One of the newer clubs you may not know much about, is the video game club sponsored by Antonio Menendez.
"I bring a big touch screen in from the library and set up the consoles in my planning period, which is fifth block" Menendez said. The club meets after school every Monday where members compete in tournaments in games to win custom trophies made by Menendez. "Some members stay after the meetings and help clean up, we wipe down the controllers with wet wipes and everything" Menendez said. 
"I joined because I enjoy playing video games and Mr. Menendez invited me to join and try it out," said one member Sierra Reed. "We've played Mario Kart and Smash Bro's and Mario Kart was my favorite." The games are chosen by members voting in online google forms and, once the Smash Bros tournaments are over, Street Fighter is next on the list. 
"Some students asked if I would sponsor it and start it," Menendez said. The video game club is brand new to central and originally was only open to join for a limited time at the start of the year. The club may open up again for new members, however, so keep an eye out for any announcements from Menendez if you missed the first deadline.